Waterless Lake Bloomington Circa July 1929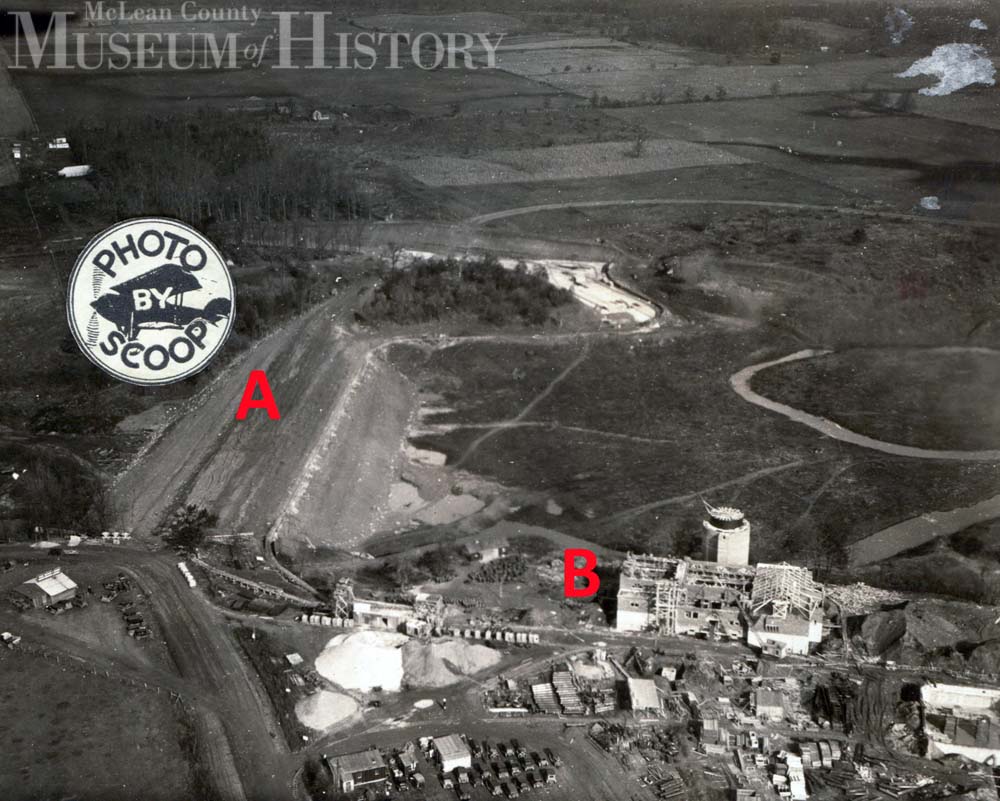 This aerial, taken by The Pantagraph's own news plane "Scoop," shows the northern end of under-construction Lake Bloomington in the summer of 1929. The lake's primary dam ("A") and the City of Bloomington water plant ("B") are visible here.
Construction of the manmade lake, which still serves as Bloomington's water supply, commenced in March 1929. The lake was formed by the damming of Money Creek, a tributary of the Mackinaw River (the serpentine creek is visible in this photo). By the following spring, late March 1930, the city was pumping fresh water from this lake to the city reservoir off Division Street.