Volunteer & Internship Opportunities
The McLean County Museum of History can provide rewarding opportunities for the active volunteer and flexible positions for the occasional volunteer. We also offer unpaid for-credit internships as well as informal internship programs.
Contact our Director of Volunteers, Eric Hansen | Contact Maria Mears for Internships
Volunteer Opportunities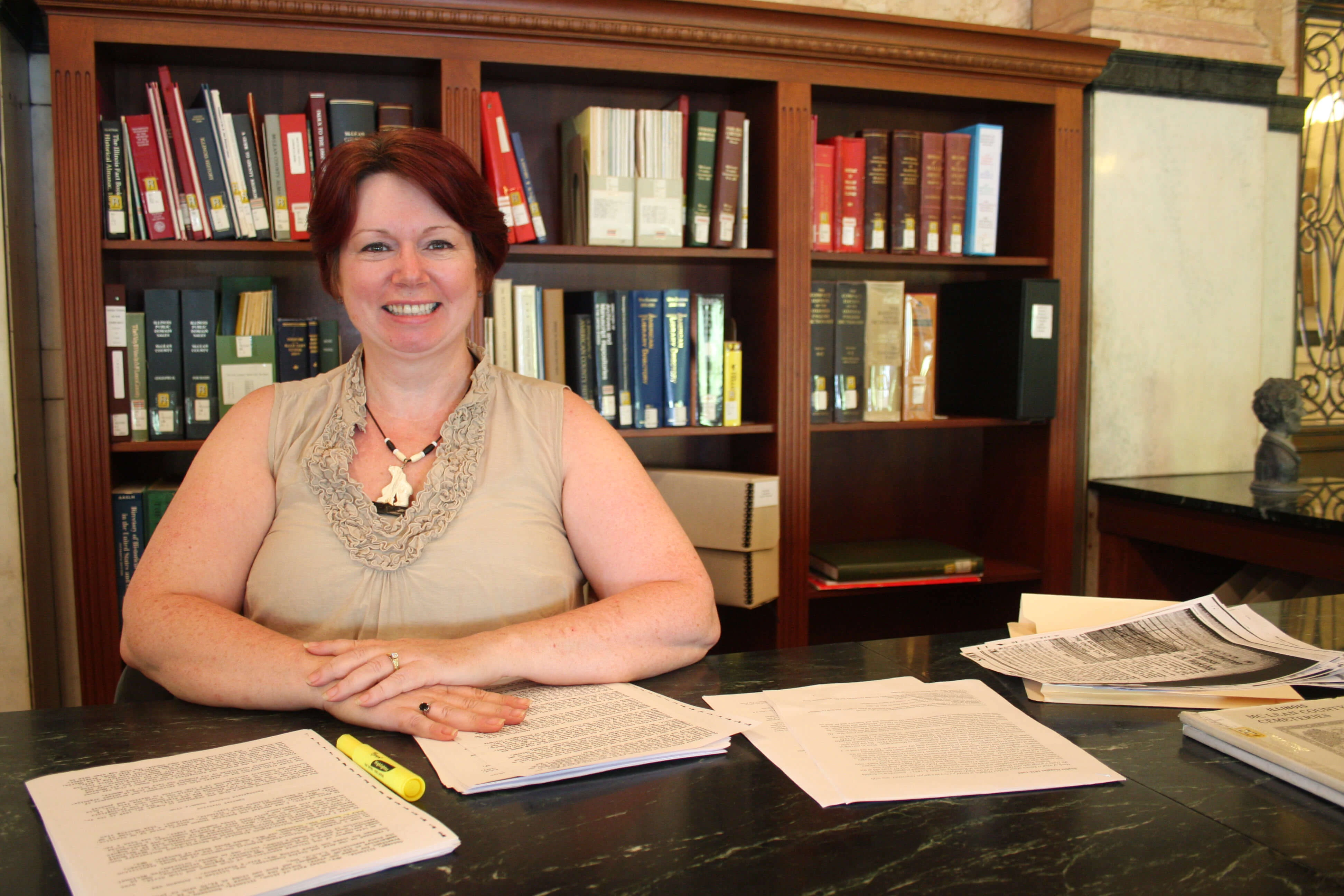 Aingeal volunteers as a reception desk assistant.
Collections Assistant
Help with assembly of small exhibits, assist in building needed support material, and more.
Education Program Assistant
Volunteers in this area are trained to assist the Director of Education and the Education Program Coordinator with school tours and other events.
This is a very flexible volunteer opportunity.For school tours, you would be contacted to assist as the need arises. The average time commitment is usually two hours.
Education volunteers are also recruited for our annual History Careers Day Camp.
Adults and high-school volunteers enjoy this fun, fast-paced week, which is repeated twice each summer. Volunteer opportunities are flexible, ranging from one day to one season of camp.
Library Reference Assistant
In this position, you would assist visitors using the library for genealogical and historical research, and perform the regular tasks of shelving books and answering phone calls.
A complete training and manual are provided. Library desk assistants are asked to serve two or more four-hour shifts per month, determined by your schedule and availability.
Reception Desk Assistant
As the face of the Museum, you would welcome visitors, collect fees, and provide an orientation to the McLean County Museum of History and the Cruisin' with Lincoln on 66 Visitors Center.
Our receptionists help visitors locate information on area tourist attractions and assist them with purchases of gift shop items and Museum memberships. Reception desk assistants are asked to serve two or more four-hour shifts per month, determined by your schedule and availability.
Registrar Assistant
As a volunteer in this area, you may prepare new items for storage, clean archival areas, assist with background research, or enter artifacts into the Museum's database.
Special Programs Assistant
This is your opportunity to be a part of annual events such as Evergreen Cemetery Walk and Christmas at the Courthouse.
Special Projects Assistant
Volunteers in this area may assist with periodic events such as plays, workshops, and exhibit openings; contribute to historical research and writing; or provide assistance with mailings and data entry.
Internship Opportunities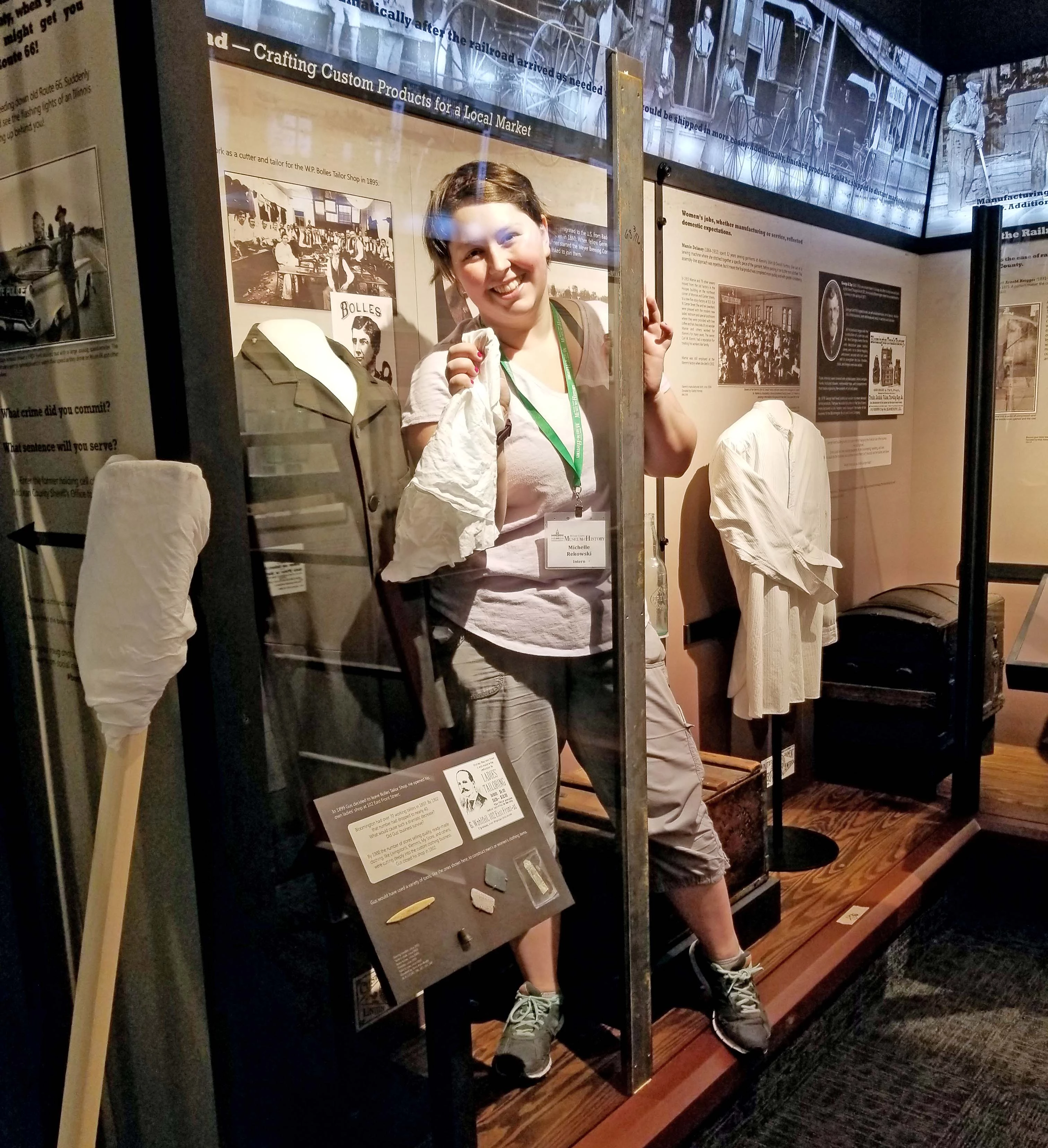 An intern cleans the glass in an exhibit
Internships are 150 hours, and are available for credit or not for credit. Projects change frequently, so send an email to find out what is currently available. Internships are available in multiple departments every semester including: Education, Library/Archives, Collections, and Exhibits