Welcome!
We are a nationally accredited, award-winning museum with seven exhibit galleries, more than 18,000 objects, over 15,000 rare and hard-to-find books on local history, and 2,000 feet of historical papers and images. We are a non-profit organization.

Hours
Monday:

9am to 5pm

Tuesday:

9am to 8pm

Wednesday:

9am to 5pm

Thursday:

9am to 5pm

Friday:

9am to 5pm

Saturday:

9am to 5pm

Sunday:

Closed
Holiday Closures
Christmas (December 22)
Christmas (December 23)
Christmas (December 25)
New Years (December 29)
New Years (December 30)
New Years (January 1)

Admission
Today is Tuesday, so admission is FREE for everyone!
Adults

$10

FREE
Seniors (65+) & Veterans

$8

FREE
Museum members

FREE

Students & Children

FREE

Every Tuesday, for all visitors

FREE

SNAP Recipients (with EBT card)

FREE

Indigenous Tribal Members (with ID)

FREE

Active Duty Military (with ID)

FREE

Big Brothers/Big Sisters and their Little Brothers/Sisters

FREE

Many community groups & corporate members

FREE
Location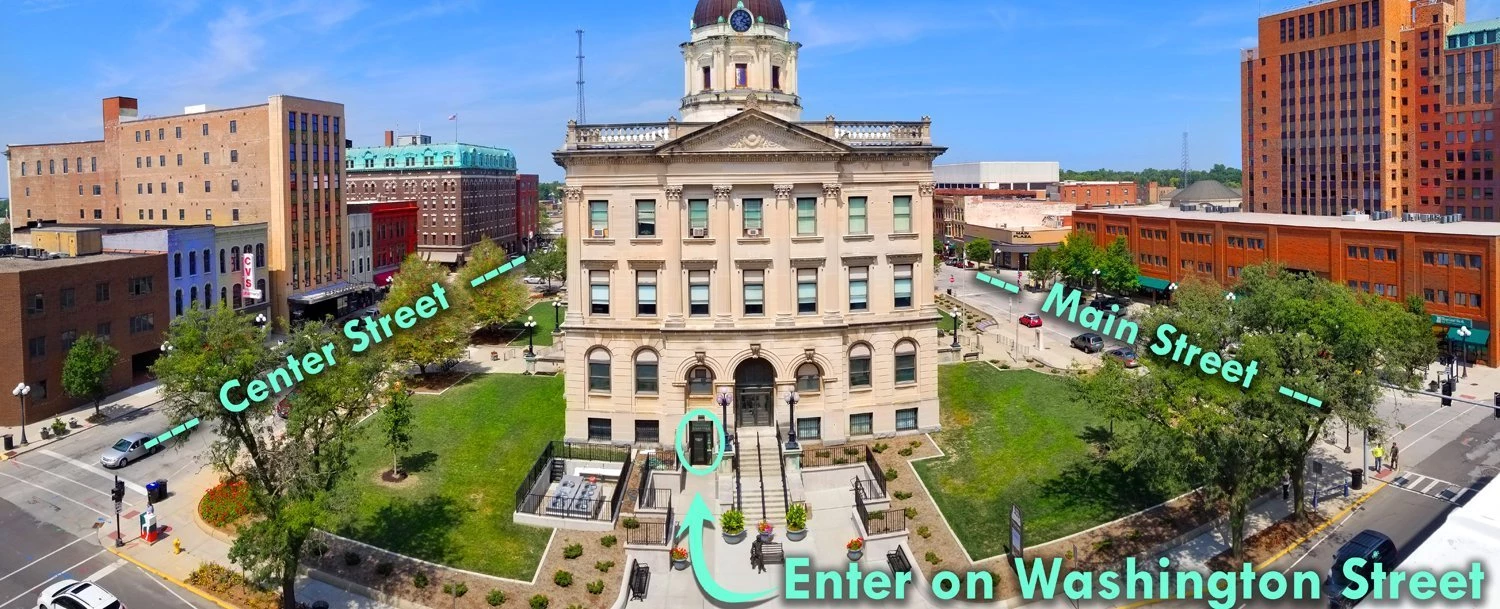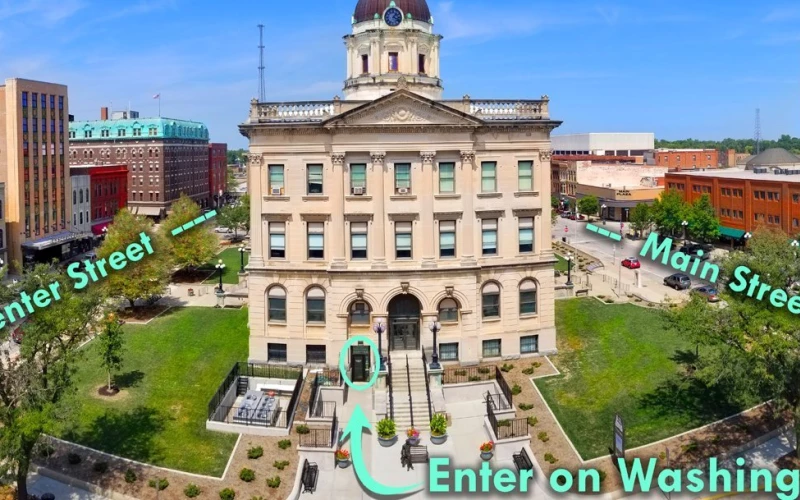 The McLean County Museum of History's address is 200 North Main Street, Bloomington, Illinois, however our entrance is on Washington Street, on the south side of the building.
Get Directions
Parking and Transit
Weekday Parking
Street parking: Street parking around the Museum is free but limited to 90 minutes, and this is strictly enforced by the city. You may move your car to a different block to reset the 90 minute limit.
Lincoln Parking Deck: One block south of the Museum on Front Street and Main. Parking is $1 per hour during the day M-F.
Center and Market Garage: This garage is three blocks north of the Museum on the corner of Center and Market. Parking on the first floor is free for the first four hours.
Washington and East St. Lot: There is free 2-hour parking three blocks southeast of the Museum in a lot at the corner of Washington St. and East St.
Weekend Parking
Evening and weekend parking: All public parking in Downtown Bloomington is free and unlimited after 6 pm on weekdays, and all day Saturdays, Sundays, and holidays.
Many Bloomington-Normal city buses stop at the Downtown station one block south of the Museum square.
For more information and a system map, please visit the Connect Transit website.
All groups should call the Museum to make reservations.
Groups arriving by bus should unload and load in the bus loading zone located outside the Museum entrance on Washington Street. Buses can park in the Douglas Lot, located north-east of the Museum for the duration of the group's visit. Click here for parking instructions for buses.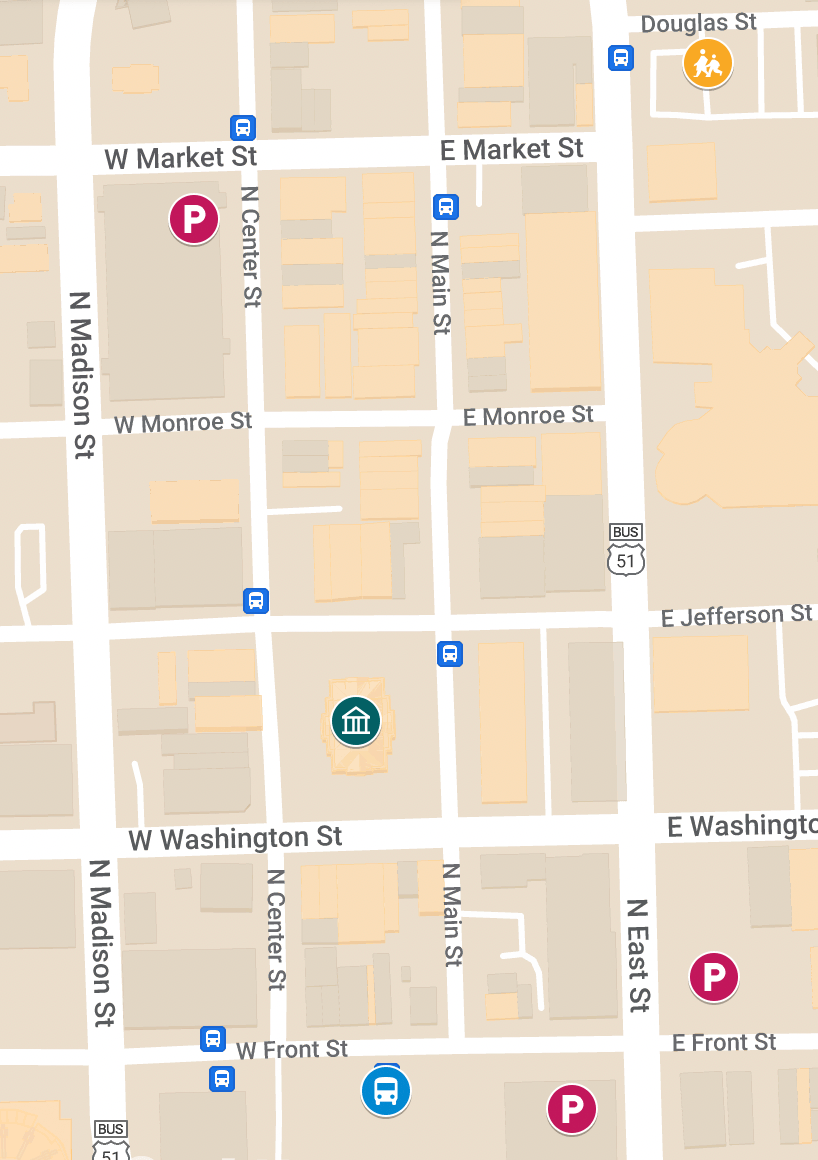 Safety
Note: Museum staff reserve the right to update these plans based on a shift in health guidelines and/or based on experience.
If you are exhibiting any symptoms or have a temperature over 100.4 degrees, please do not visit the Museum.
Masks are recommended but not required. Masks and additional protocols may be required for select partner programs.
Physical distancing of at least six feet is encouraged inside the building when possible.
During your visit, feel free to use the hand sanitizing stations. Restrooms are on the ground floor in the Visitors Center if you need to wash your hands.
Accessibility
For more information on accessibility accommodations, including sensory friendly evening access, please call us at 309-827-0428.
The Museum is wheelchair accessible and has a brand new, functioning elevator. We also have wheel chairs available to borrow.
There are places to sit down in most of the exhibit galleries and a bench in the first and third floor rotunda.
Exhibits are typically around 68 degrees Fahrenheit (20 degrees Celsius).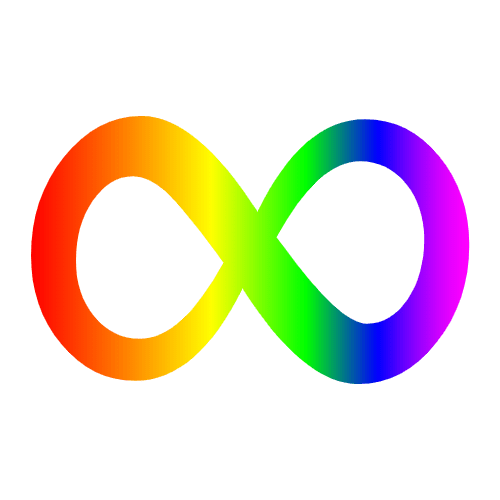 We have five Sensory Bags (provided by Autism McLean) that are available for check out at the reception desk. Each bag includes: sound dampening headphones, sunglasses, fidget toys, and visual communication cards. These bags are available to all visitors.
To prepare for your visit, view the Museum's social narrative.
Amenities and More
Free public wifi throughout the Museum.

Diaper changing facilities in both the men's and women's restrooms.

The Museum staff is trained in first aid and there is an AED on site. 

There is no cafeteria in the Museum but pop, snacks, and candy are available for sale in our visitors center (ground floor) and there are water fountains throughout the building.

There is a coat rack on the second floor, outside the courtroom. It is unsecured and accessible to the public at all times. We are not responsible for lost or stolen items.
Personal photography for private, non-commercial use is permitted in all locations unless otherwise posted. To take pictures inside the museum, regular admission must be paid on days the Museum charges admission. 

Professional photographers MUST pay a fee.

Please call us at 309-827-0428 for more information.
Pets are not allowed in the Museum. Service animals are allowed as defined by ADA law.
Visitors are welcome to nurse or bottle feed their baby anywhere they are comfortable.
If you would like a more private space, please reach out to a staff member and we will do our best to accommodate you. We currently do not have a room dedicated to nursing, but hope to in the future.
Have a question we haven't covered here?
View FAQ
Visit Downtown Bloomington