Become a Member
New and lapsed members will receive a 14-month membership for the price of annual membership during the Museum's fall membership drive ending December 31st.
The McLean County Museum of History is an essential thread in the cultural and educational fabric of Central Illinois.
Housed in the magnificent Old McLean County Courthouse, our programs and exhibits tell the rich stories of past generations along with those of new and growing communities.
Whatever inspires you to join, please know that your 100% tax-deductible membership is truly an act of philanthropy that supports local history, preservation, and education for the entire community.
Compare membership levels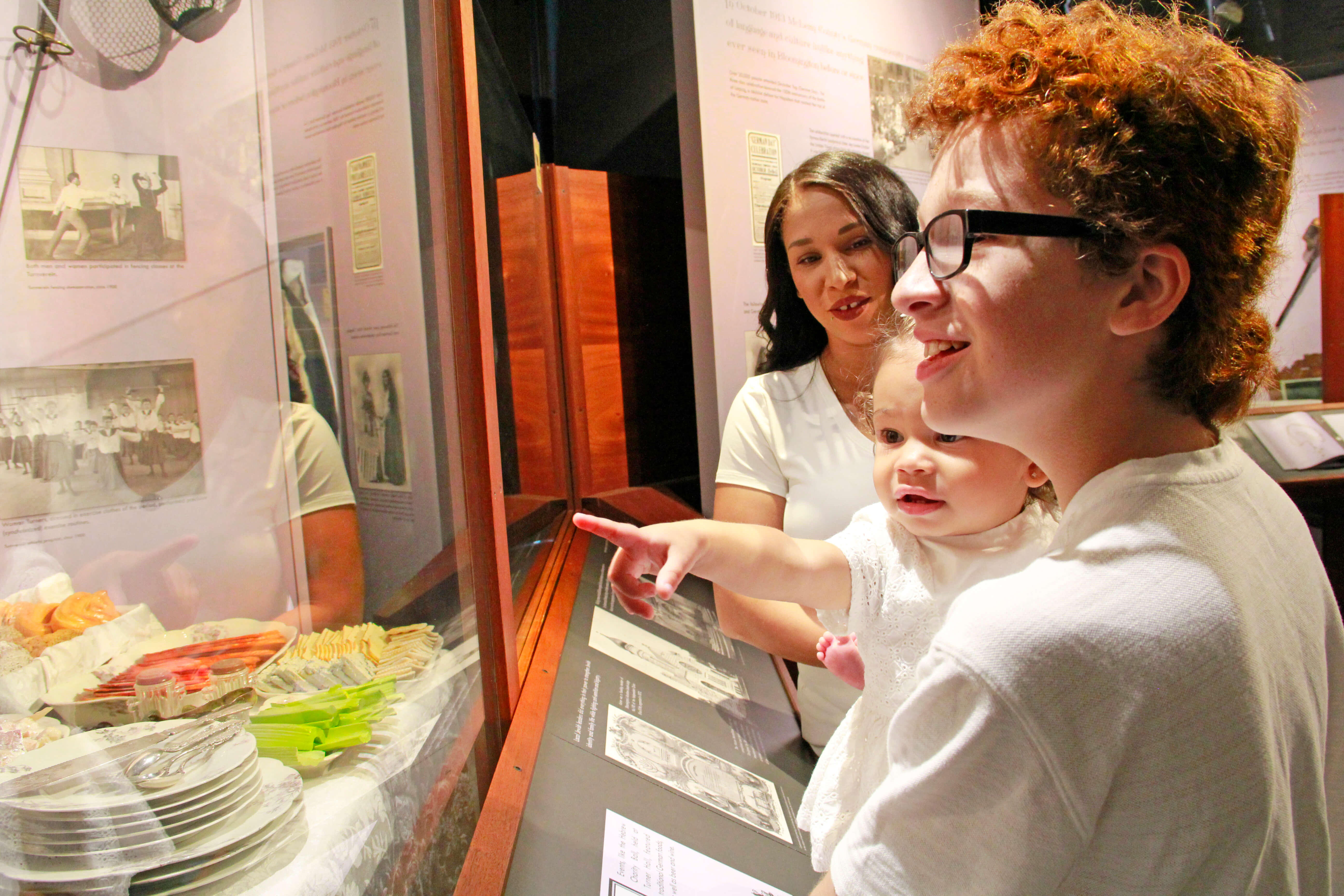 What does becoming a member do for the Museum?
All membership levels help us to preserve and share local history.
Removes financial barriers to learning and cultural opportunities
Provides annual educational programs for more than 9,000 local children and senior citizens 
Supports FREE Tuesdays at the Museum
What does becoming a member do for me?
All membership levels are fully tax-deductible and include our quarterly On the Square magazine, access to exhibit openings and special events, and exclusive member-only discounts.
On the Square tri-annual magazine in your mailbox
From events to exhibits, and collection highlights to staff spotlights, you'll get to know who we are, what we're doing, and how your membership helps us make history.
Browse our latest issue
Annual savings with Membership discounts

Free museum admission

For you and your family, every day we're open

Discount on ticketed Museum events

Reserve your seat at annual events like our History Makers Gala

10% discount at Museum gift shop

Save on sirup, Museum merch, historic books, and more

Discounted admission to 475+ historic sites and museums

Up to 20% discount at select local businesses
Compare Membership Levels
Davis
$100 / year
10% discount on new gift memberships
Help fund a senior reminiscence program
Fifer-Bohrer
$250 / year
Help fund a loan kit
Invitation to an exclusive member event
Stevenson
$500 / year
Invitation to premium member events
Provides Museum access to one local family in need
Lincoln
$1000 / year
Additional guest tickets to all member events
Help fund a week in Stevenson-Ives Library
Provides Museum access to two local families in need
McLean
$2500 / year
Help fund one day of Museum operations
Provides Museum access to five local families in need
Recognition as Sponsor of the Day
Benefits included with all levels:
10% discount at Museum gift shop
Exclusive discounts at select local businesses
Free Museum admission
Member appreciation activities
Member price tickets to Museum events
Time Travelers Program
Tri-Annual On the Square magazine