Veterans Day, 1958 McLean County Courthouse Lawn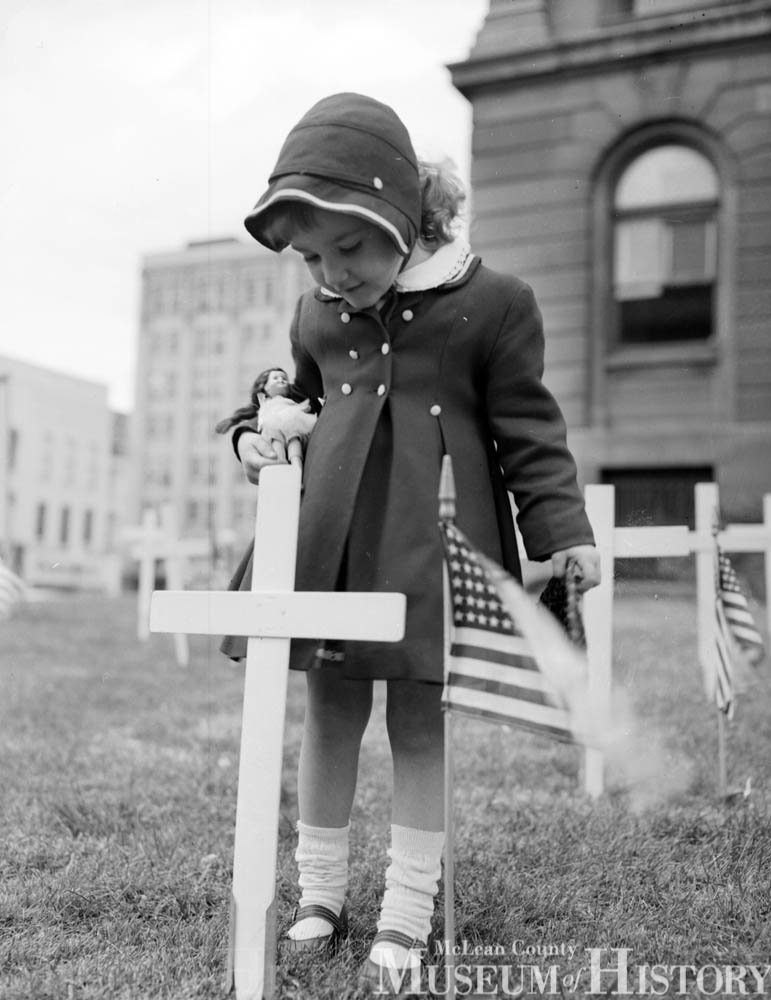 Veterans Day ceremonies have been held on the lawn of the old McLean County Courthouse (now the McLean County Museum of History) for as long as most folks can remember. Back on Veterans Day 1958, guest speaker State Rep. J.W. (Bill) Scott expressed disappointment in the small crowd that gathered for the traditional commemoration. "There is real danger to democracy when people are so busy they have no time to respect Armistice Day," he said, using the old name for Veterans Day (four years earlier, 1954, President Dwight D. Eisenhower officially changed the name of Armistice Day to Veterans Day).


Seen here is five-year-old Becky McCormick of Charleston, IL, who was here on a visit.