Ronn Morehead Named 2018 History Maker Honoree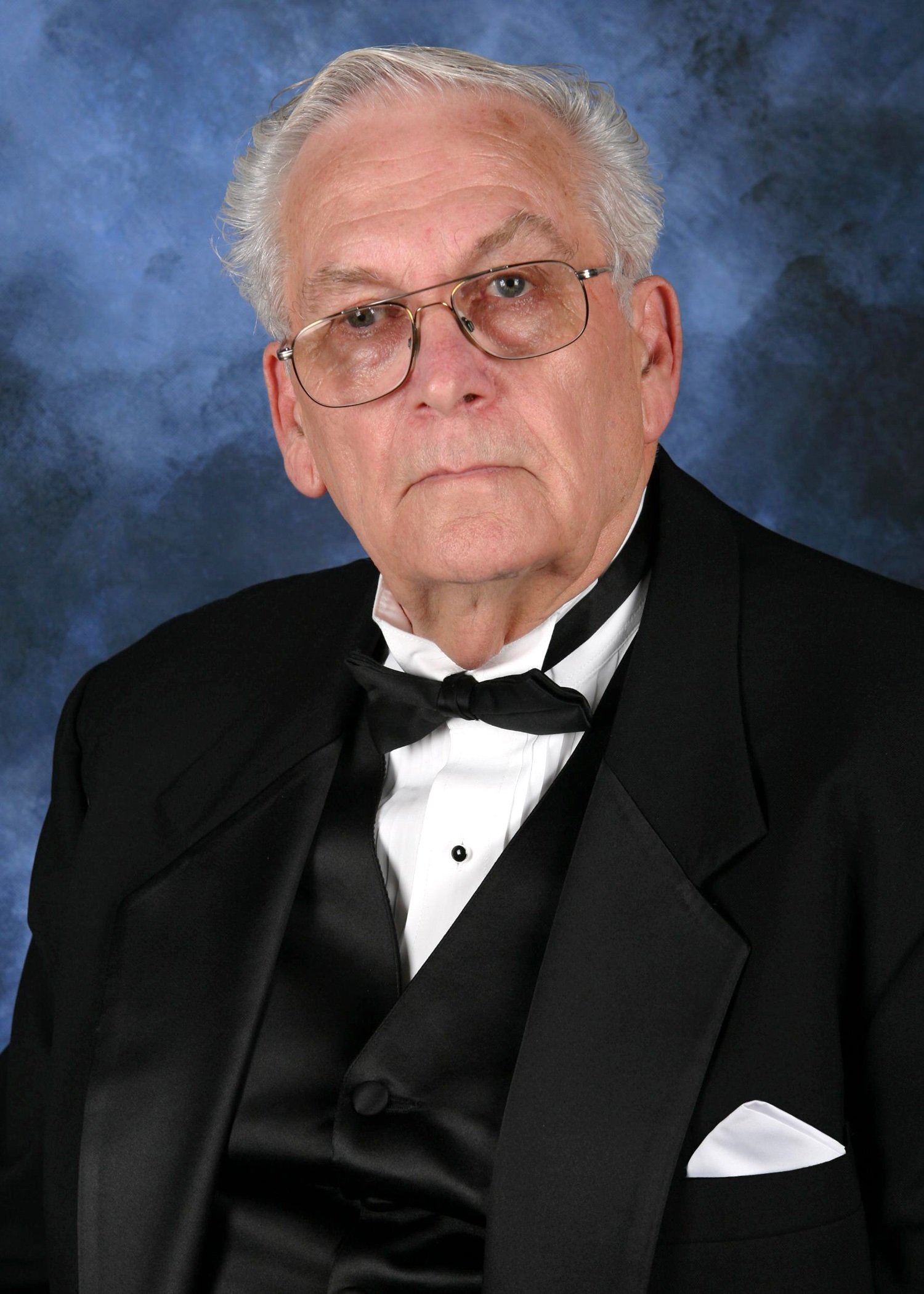 Ronn grew up in Normal, Illinois. Working in his father's tavern as a young man, Ronn feels, shaped him and helped prepare him for the workforce. On Sundays, Ronn would go to church, then head to his father's tavern on Front Street. If he got his work done in time, he could play shuffleboard with the regulars. Within a few years of graduating high school in 1958, Ronn entered the workforce under the guidance of Paul Penn and joined Laborers Local 362.
Ronn's leadership skills quickly became evident, and from a young age he found himself foreman on work crews. His leadership skills also propelled him into advocacy and leadership organizations focused on growing and training the state's workforce. For over 30 years Ronn worked for the American Federation of Labor–Congress of Industrial Organizations, a federation of labor unions dedicated to improving the lives of workers.'They kept offering me a job, for almost two years, and I kept saying 'No, no no.' I was already pretty busy."
Eventually Ronn acquiesced. "When they hired me, they had 14-16 counties scattered across the state. I was writing grants [for them], and we were also doing [training during] plant closings. Sometimes I drove 1,500 a week." When a plant was closing or there was a large lay-off, they would set up an initial orientation program for workers, establish linkages with community colleges and training opportunities, and then hire laid off workers to be "peer counselors" to help people through the workplace transition.This program also featured grants for upgrading skills for workers.
A specific passion of Ronn's throughout his career was youth employment opportunities.Beginning in the 1970s, he designed youth pre-apprenticeship training programs, particularly through the federal funds that are today's Workforce Investment Act, to bring disadvantaged young people into a 3-4 month program, where they worked under experienced construction trades workers, to learn the fundamentals of construction. "For a while it looked like it wasn't going anywhere, but they changed their minds," he said. "Probably 1 out of 3 young people you see out there in union construction are the result of that program. We needed to take that grant money and train them so they could have a good job." Later in life, he used his experience to help found YouthBuild of McLean County by securing federal grants.
Throughout the 1980s, until the federal program was cut, Ronn ran and monitored the Summer Youth Employment Program for a four-county area.This program brought 300 to 400 14-17 year-olds to non-profit agencies, schools and other sites, to gain work experience.The youth involved worked a 40-hour week, paid minimum wage, with half-day remedial classes for those who needed the boost.
Reflecting on his involvement with the state's workforce and our local community, Ronn said that his guiding principal has always been that, "If I can help somebody, I help them. And if I can't, I send them to somebody who can." Ronn attributes this to his own fortunes in life. "I've always had opportunities most people never did." His daughter remembers seeing this first-hand growing up:
One Sunday in the early 70's after he was done mopping at the Twenty Grand, he then taught me what racism was and how he was not going to stand for it. That Sunday after mopping instead of going home, we went to the grocery store and purchased two brown bags full of groceries and then delivered them to an African-American husband, wife and several young school age children. I waited in the car, I watched the man shake my father's hand and the wife cried and hugged her husband and they all talked for a long time. When my father returned to the car I asked him what was that all about and my father stated, "That is my Union Brother and he was laid off work before the single men. Usually single men are laid off work before married men with children. But because he was Black they laid him off before the White single guys with no family."
Ronn says of his efforts to help individuals in the community that, "It didn't take me long to realize that I can go ask people for things for other people. As long as I didn't ask for myself, I could get almost anything I want. I've never asked for myself, but I will say 'These people need help' and I was able to help a lot of people get on the right path."
Besides working construction, Ronn always worked extra jobs, particularly as a bartender. Through the 1970s he worked at the Twenty Grand Tap in Bloomington, including Sunday janitorial duties.In the early 1980s, he and his wife opened "Mollie's" in downtown LeRoy.Through this, Ronn well understood the challenges that small businesses faced and made for a hectic life, as he always hustled back to town from somewhere in the state on Friday or Saturday nights to serve as chief cook in the kitchen.
Another of Ronn's passions is the Illinois Special Olympics. Ronn became involved at the prompting of Paul Penn, and the two went to Chicago to meet with Eunice Kennedy Shriver after it the formation of the Illinois Special Olympics was announced. Ronn recalls his conversation with Eunice. "I told her that I think the Special Olympics is a great thing, and that the fact that it started in Chicago is a great thing, and I said to [Eunice] 'This is who runs runs it': we'd select the Board and they'd have to comply with it." When Ronn was asked to serve on the initial board to form Illinois Special Olympics, ISO had one half-time staff person at Illinois State University.Six years later, when he retired as chair, the program and staff had greatly expanded and they were breaking ground on their office building on Willow Street in Normal.It was his vision and leadership that helped open new programs and activities for ISO and helped connect their summer games to ISU.
His interest in Special Olympics was triggered not only by his son, Tony, who is a long-time participant, but also a heartfelt care and connection for differently abled people, to ensure that they have full access to opportunities.
Ronn spent much of his time with the unions encouraging workers to be as active in the community as possible.His emphasis on volunteerism and community service helped establish the reputation local unions have for community volunteerism.Through this he's been active with the Labor Day Parade, Children's Christmas Party for the Unemployed, Workers' Memorial Day, Normal Santa House and numerous other programs that enhance the community.With his retail experience, he coordinates the purchase of all the candy for the Labor Day Parade and the toys, candy and fruit for the Children's Christmas Party for Unemployed Families.The World War II monument on the east side of the Old Courthouse was a result of these volunteer efforts and Ronn spoke at the dedication ceremony.He helped lead the effort to build a community center in Downs, which led the Village to recognize him as their Citizen of the Year, although he was not a resident.
Additionally, Ronn has spent (and continues to spend) much of his own time volunteering in the community. In addition to his time spent on the board of the Illinois Special Olympics, he has served on the boards of Mid-Central Community Action, the McLean County Chamber of Commerce, and continues to serve on the boards of the Bloomington-Normal Convention and Visitors Bureau, heartland Community college, the Illinois Workforce Investment Board, the Bloomington-Normal Trades & Labor Assembly, and more.