Private Joe' Fifer Laid to Rest August 8, 1938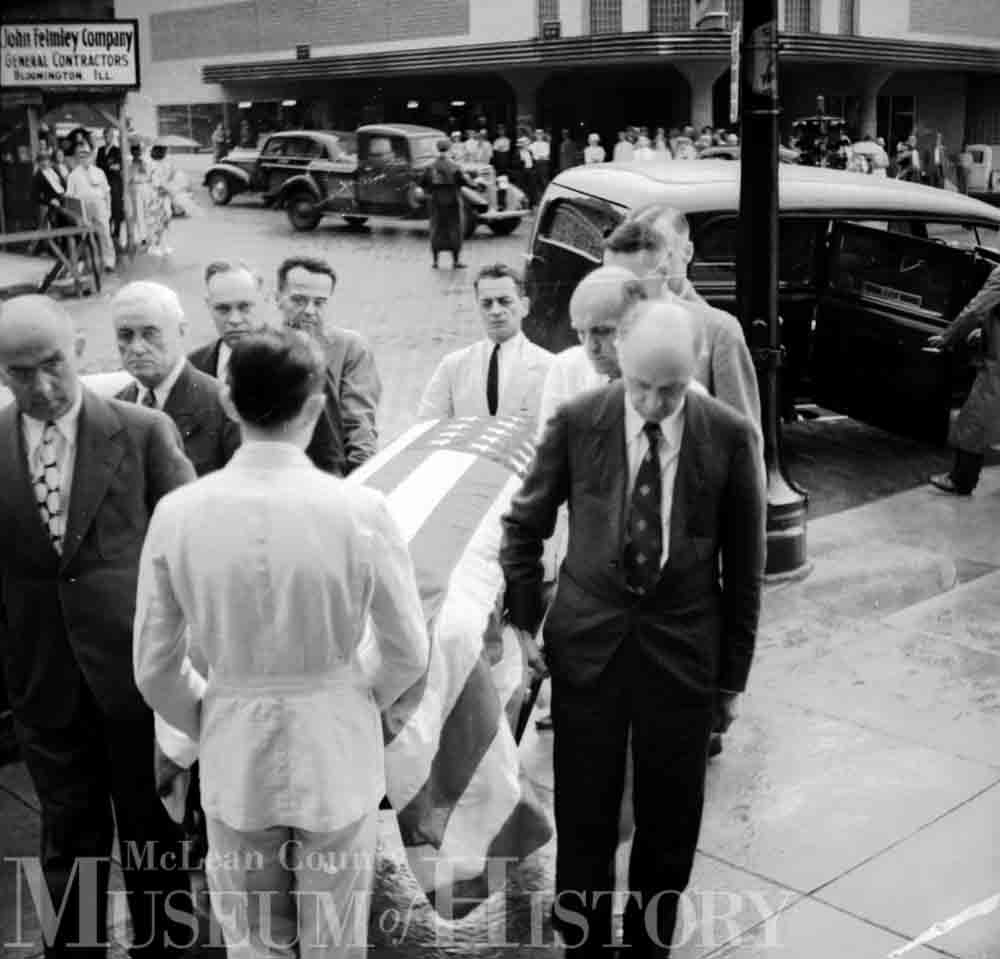 Seen here are pallbearers bringing the casket of Joseph "Private Joe" Fifer into the old downtown Bloomington Unitarian Church, 209 N. East St. A longtime Bloomington resident, Fifer served as Illinois governor from 1889 to 1893. He had passed away two days earlier at the age of 97.
In the background one can glimpse the downtown State Farm building undergoing expansion (left) and get a better look at the Auto Hotel (right).