Play Ball! Cooksville, 1909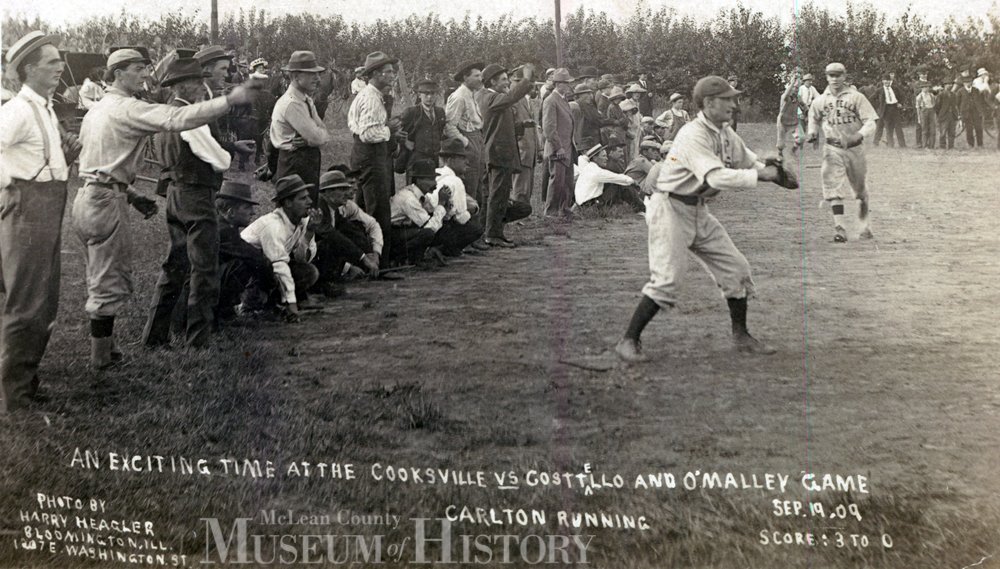 McLean County's smaller communities, including the Village of Cooksville, once fielded competitive baseball clubs that welcomed all comers. Costello & O'Malley's (note the misspelling on the photo—Costello with an extra "T") was a menswear store on the 300 block of Main Street in downtown Bloomington.
At this game the local boys defeated the big city visitors 3-0, scoring all their runs in the third inning. "The feature of the game was a great catch by B. Kinsella of Cooksville," noted The Pantagraph.