New American citizen May 24, 1941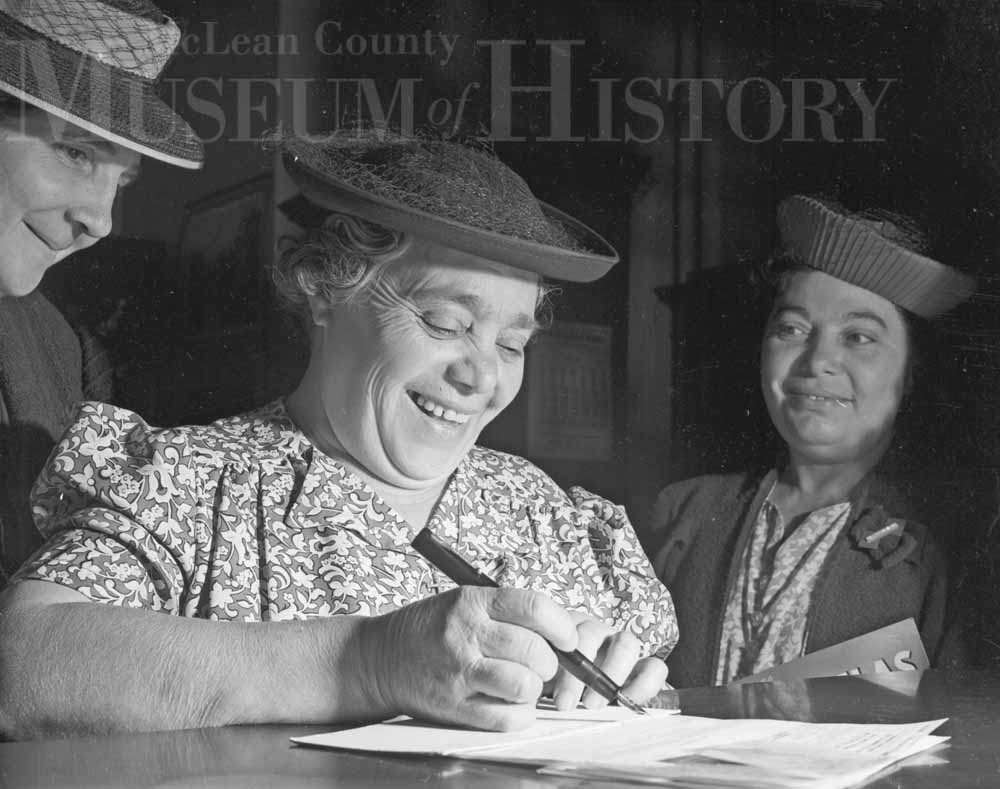 Twenty-six people became American citizens in a naturalization ceremony held May 24, 1941, in the McLean County Courthouse. Overseeing the proceedings was Circuit Judge W.C. Radliff. Seen here is an unidentified woman completing her naturalization paperwork.

Some of the women who became U.S. citizens on this day included Catherina Fillipponi, Marguerite Grundler, and Frieda Wilde. If you can identify the woman shown here, please let us know!