Photo of the Week, 81: The World Wide Web, 1954-style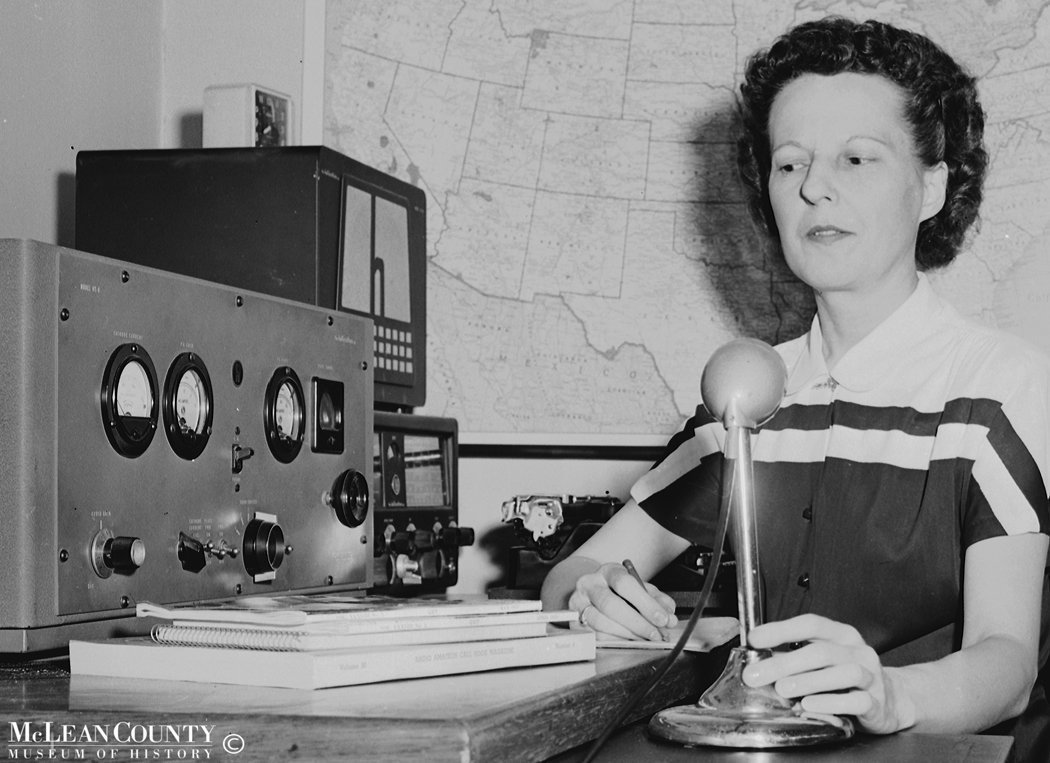 In May 1954, The Pantagraph profiled Bloomington resident Helen M. Zalucha, one of only three women active in the Illinois Emergency Network, a statewide group of some 200 amateur (ham) radio operators.

Back in the mid-1950s, Zalucha would find herself assisting American serviceman stationed overseas needing to do things such as negotiate an emergency withdrawal from a local bank. The network was also there to lend a hand when normal communications were disrupted by disaster, manmade or otherwise.

Zalucha's day job was working for the chief dispatcher for the Gulf, Mobile & Ohio Railroad's Bloomington office. During World War II, she served as a radio code instructor for airmen stationed at Scott Air Force Base near Belleville, IL.

The Bloomington-born Zalucha passed away in her hometown on August 12, 1998, at the age of 87. She was said to be an accomplished accordion player, having taught many students and performed at many local events over the years.