Photo of the Week, 78: War Clouds Looming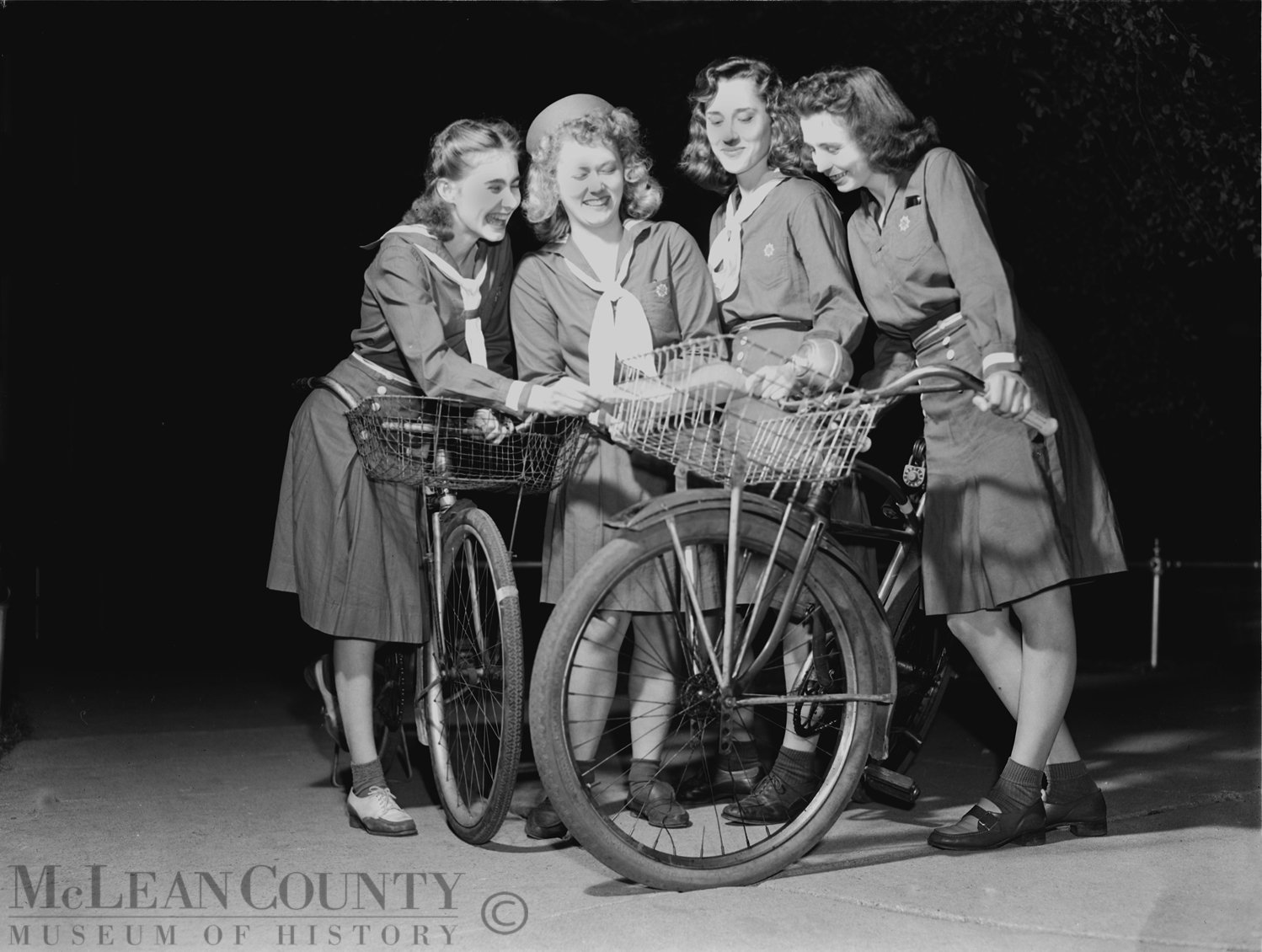 On November 16, 1941, with the likelihood of American entry into World War II increasing with each passing day, The Pantagraph ran a photo essay on the type of work women should expect come wartime on the home front.

Seen here are Bloomington area Girl Scouts training as blackout and air raid messengers. From left to right: Charlotte Ratcliffe, Isabel Gottschalk, Kay Johnston, and Gloria Sampson.

Little did anyone know in Bloomington at the time, but the Japanese attack on Pearl Harbor was less than three weeks away.