Photo of the Week, 67: Welcome to Normal, 1969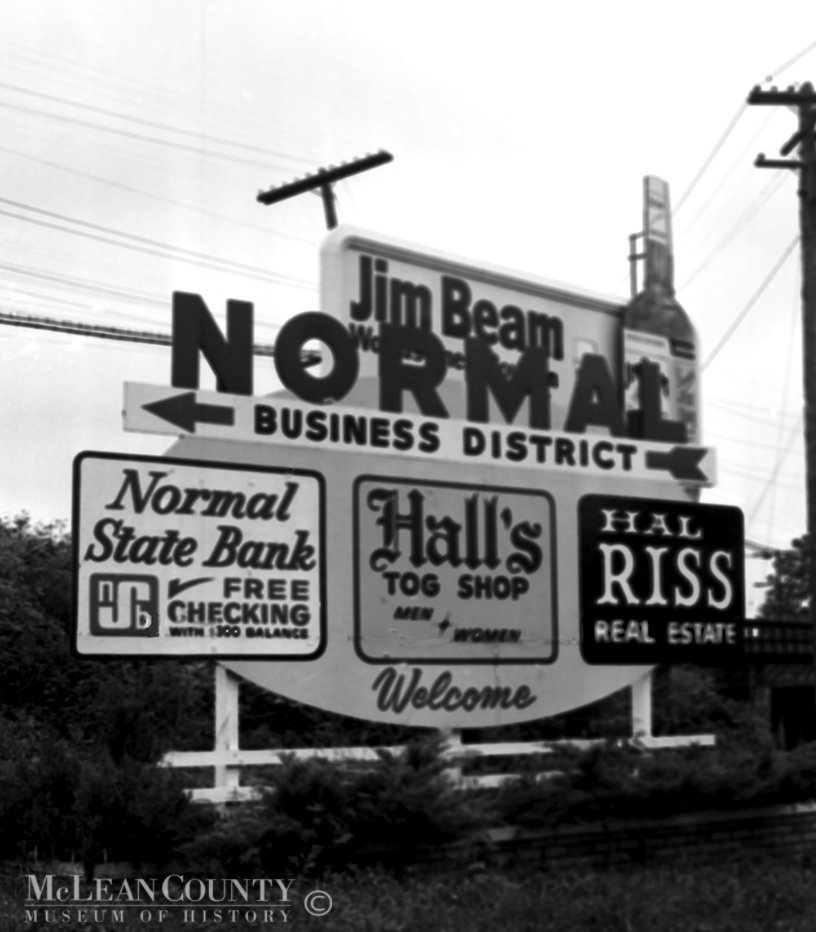 Remember Hall's Tog Shop? Did anyone you know have an account at Normal State Bank, or buy a house from realtor Hal Riss?

This 1969 photograph shows the Town of Normal's old welcome sign at the corner of Main and Beaufort streets. This photograph ran in the June 19, 1969 Pantagraph because some editor thought the juxtaposition of the Jim Beam bourbon whiskey billboard positioned behind the welcome sign was ironic, given the fact that at the time Normal was a "dry" community.