Photo of the Week 19: New Deal Rally, September 1933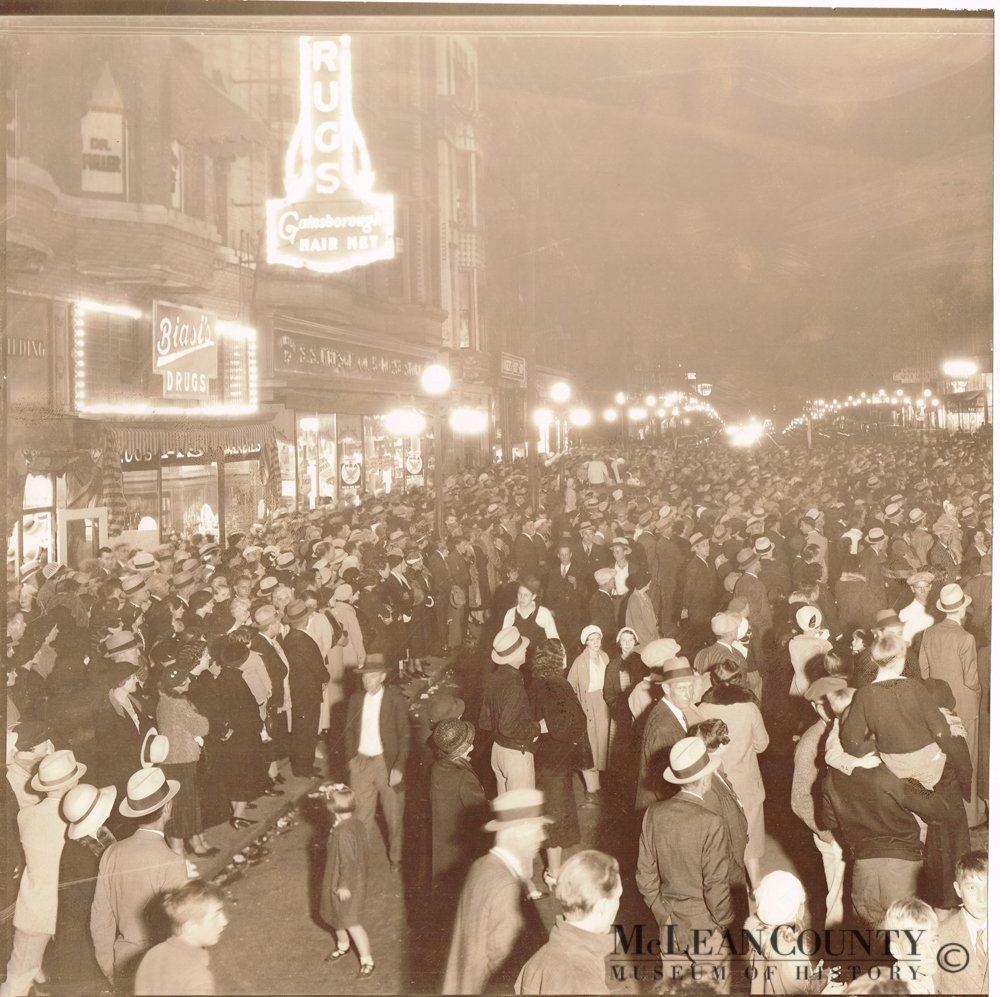 In September 1933, during the dark days of the Great Depression, Bloomington hosted a parade and a series of programs trumpeting President Franklin Delano Roosevelt's National Recovery Administration (NRA), a cornerstone of his First New Deal.

Businesses showed support for the NRA by displaying "Blue Eagle" posters in storefronts and elsewhere. Communities would also organize NRA / Blue Eagle parades and rallies to boost support for New Deal measures.

Seen here is a crowd gathered on the 200 block of North Main Street listening to speakers extolling the virtues of the NRA from the eastside steps of the McLean County Courthouse (now the McLean County Museum of History). Many longtime residents will recall Biasi's Drug Store, seen on the left.