National Bank of Bloomington Drive-In 400 block East Washington Street, c. 1970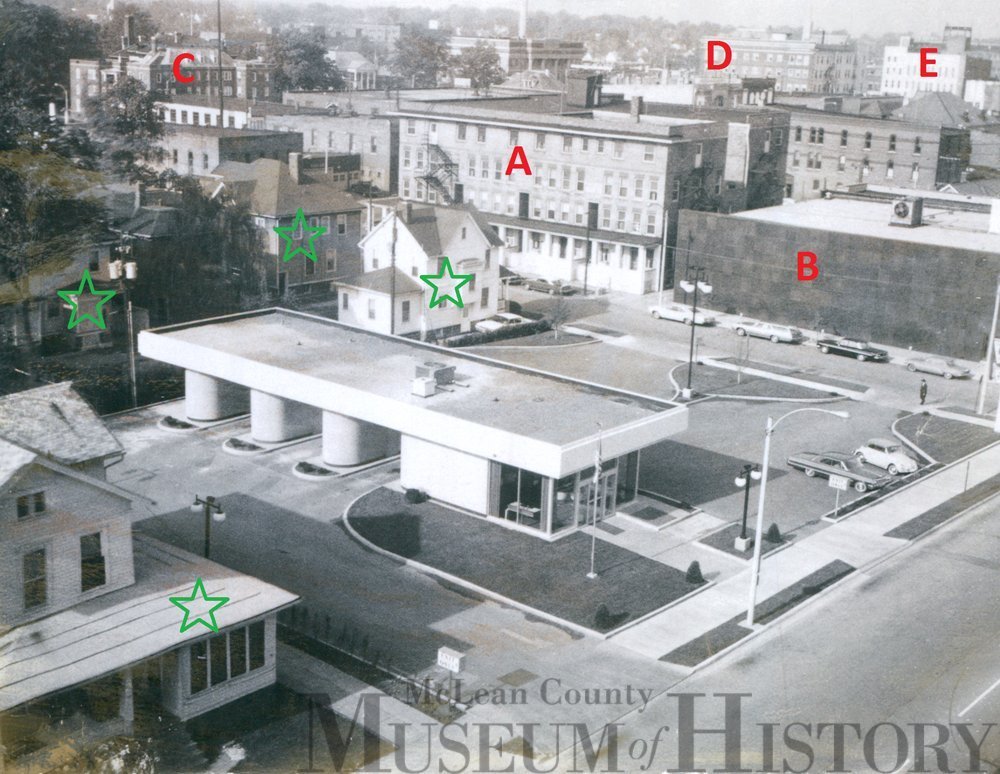 Much of what's seen here is long gone, lost forever to the wrecking ball. The view is the 400 block of East Washington Street looking southwest. The "motor bank" drive-in is no longer there. Today at that location is a former dry cleaners that's now home to Meltdown Creative Works.
"A" was the Hamilton Hotel, which opened in 1903 and was torn down in October 1987. "B" is the former Illinois Healthcare Insurance Co. building that reopened in late 2012 as a data center / server farm. "C" is the still-standing Oaks Apartments on the 300 block of East Grove Street. "D" and "E" are Hotel Rogers and the old My Store building, a locally owned discount retailer. Those two grand buildings were torn down sometime afterward to make way for the Law & Justice Center complex. The four houses indicated with green stars are also gone. What's left is a sea of concrete surface parking.