Mystery Snow Scene - Mystery Solved!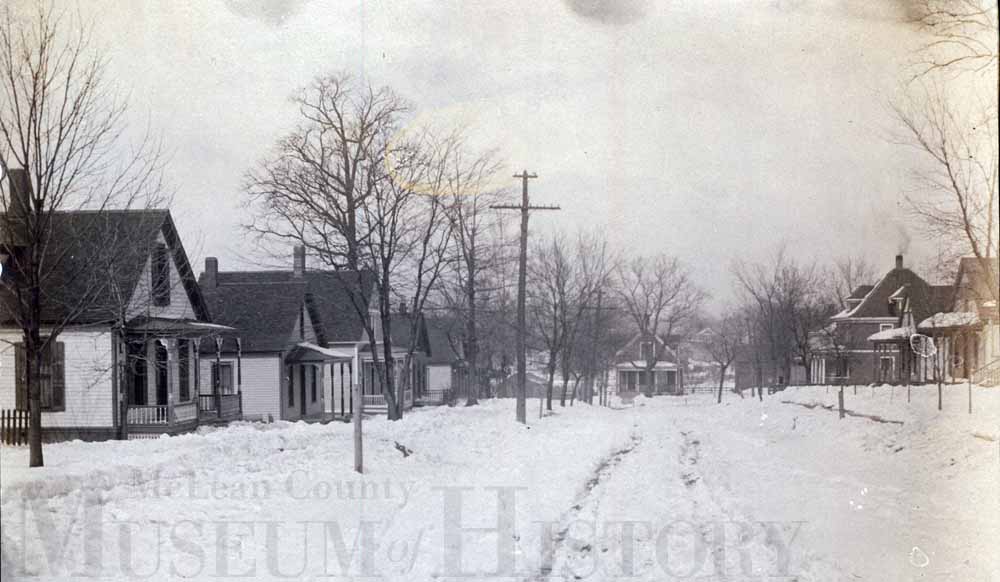 UPDATE: This scene looks north where Clinton St. approaches Oakland Ave, then jogs left to continue north. The house at the end of the street is gone: it was taken down when the intersection was reconfigured. The big house on the right, however, with smoke coming out of the chimney, is still there!
Original Post: This lovely view of a snowy neighborhood somewhere in the Twin Cities has flummoxed and frustrated staff. If you think you know the location, or want to hazard a guess as to the time period, we're all ears!