My Store, undated Downtown Bloomington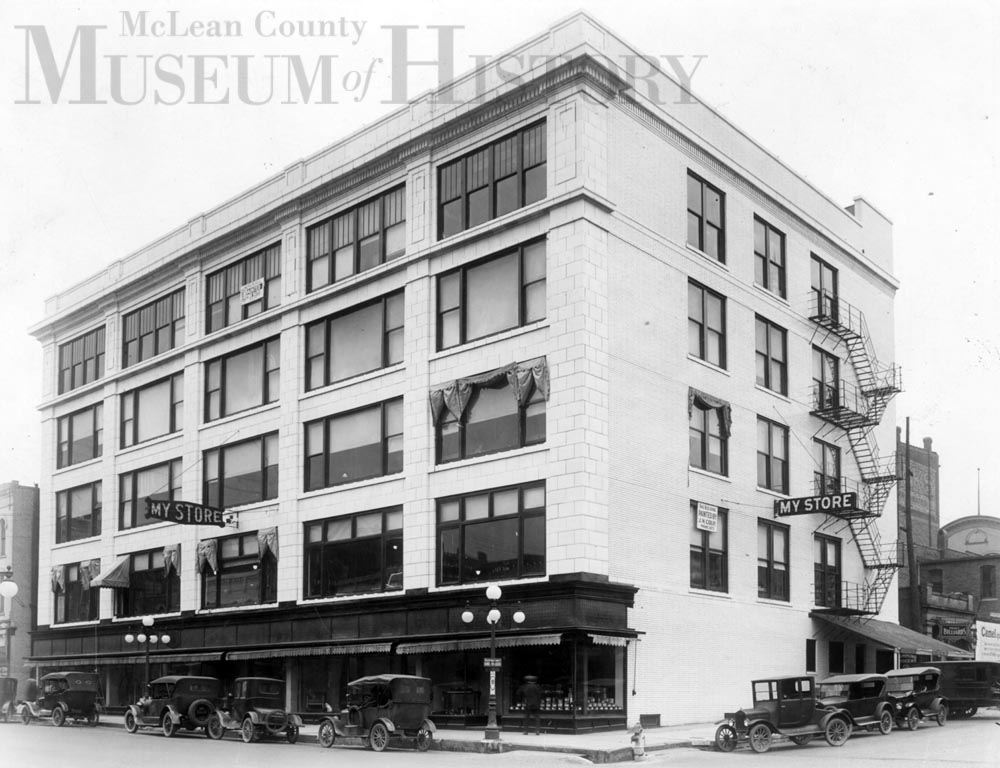 Oscar Mandel and brother-in-law Albert Schwarzman opened this five-story "trade palace," located on the northeast corner of Center and Grove streets, in April 1913. It replaced a much smaller retail outlet at the same location. My Store, Bloomington's largest discount retailer, closed in early 1931. Later occupants of this commercial building included OK Appliance & TV.
The old My Store building was razed in 1972, a victim of urban renewal and the Law & Justice Center complex.