'Modernistic' Main Street July 1939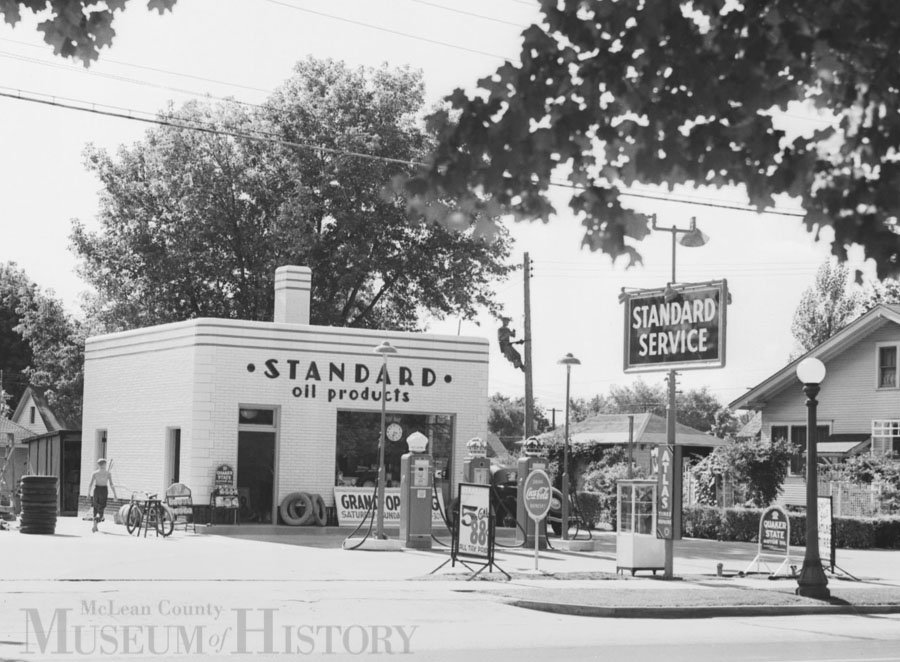 This Standard Oil Co. service station, 1507 South Main Street, Bloomington, opened on July 29, 1939. The modernistic design sparkled with its glazed brick and terra cotta exterior and a color scheme of cream, blue, and red. Denver Aldridge leased the station from Standard Oil and served as manager.
It remained a Standard station into the late 1950s, and though it's not known when this handsome, utilitarian building was torn down, by the early 1960s, 1507 South Main Street was home to E&J Auto Sales. Today, this lot is occupied by the tavern Bonkers Place.