'Lucky Lindy' Bails Out November 1926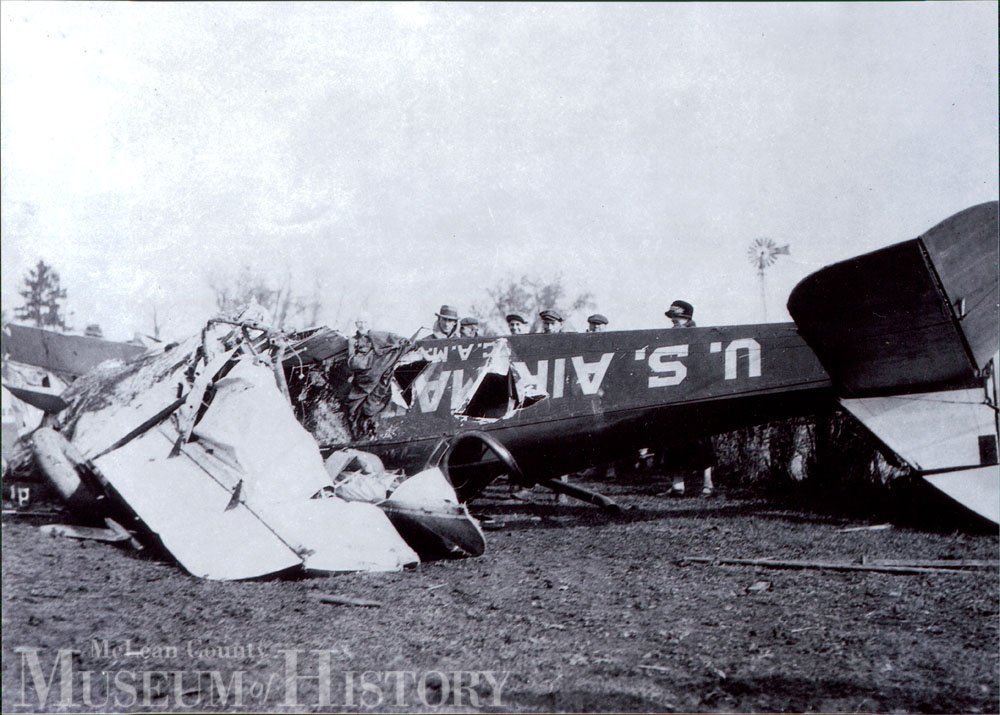 On the evening of November 3, 1926, Charles Lindbergh jumped out of his U.S. airmail biplane somewhere in the skies far above McLean County. Flying blind and out of fuel at 13,000 feet, a 24-year-old "Lucky Lindy" parachuted into the inky darkness and blowing snow. He landed unharmed at a farm just outside of Covell, an unincorporated community southwest of Bloomington. Meanwhile, his doomed, pilotless aircraft had crashed nearby.
Less than six months later, May 20-21, 1927, Lindbergh became one of the most celebrated figures of the modern age when he completed a solo, non-stop flight across the Atlantic Ocean.