LeRoy Fall Festival September 1963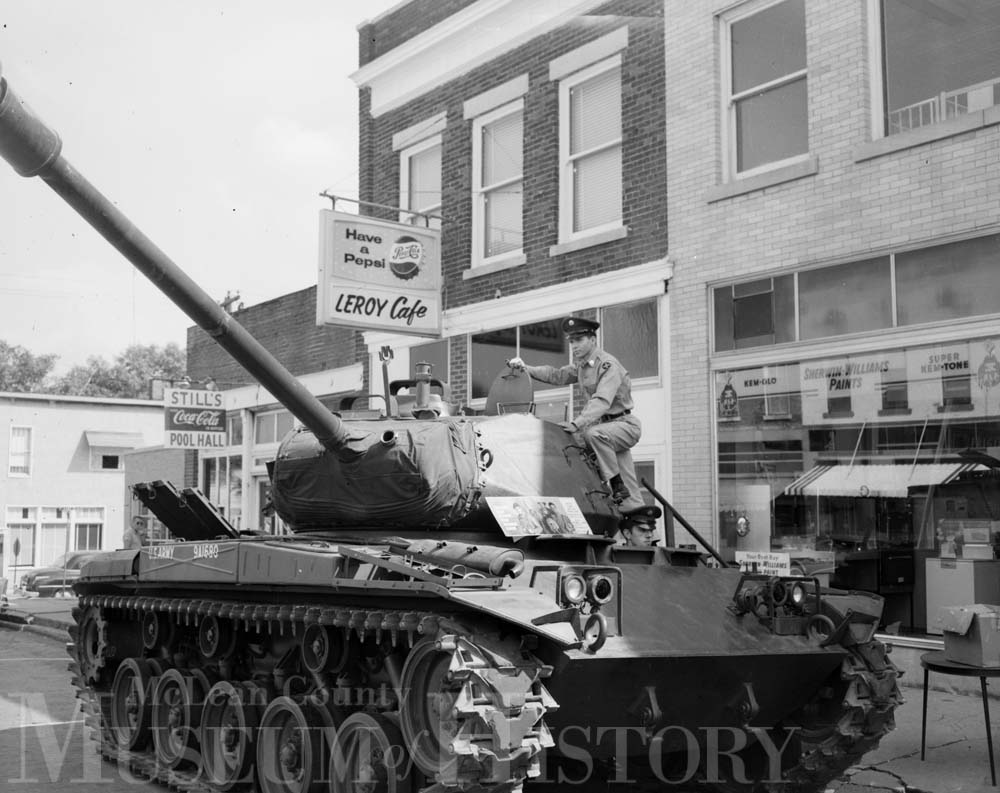 The 1963 LeRoy Fall festival was held over four days, September 4-7. Billed as "Illinois largest free fall festival," live entertainment in downtown LeRoy included Johnny Barton and the Sangamon Valley Boys.
This M41 Walker Bulldog light tank was part of the festivities, but we're not sure if it crawled through town as part of a parade or was used as a static display for Cold War-era military recruitment. Perhaps someone who attended this festival 53 years ago can set us straight!