LeRoy Centennial Queen October 19, 1935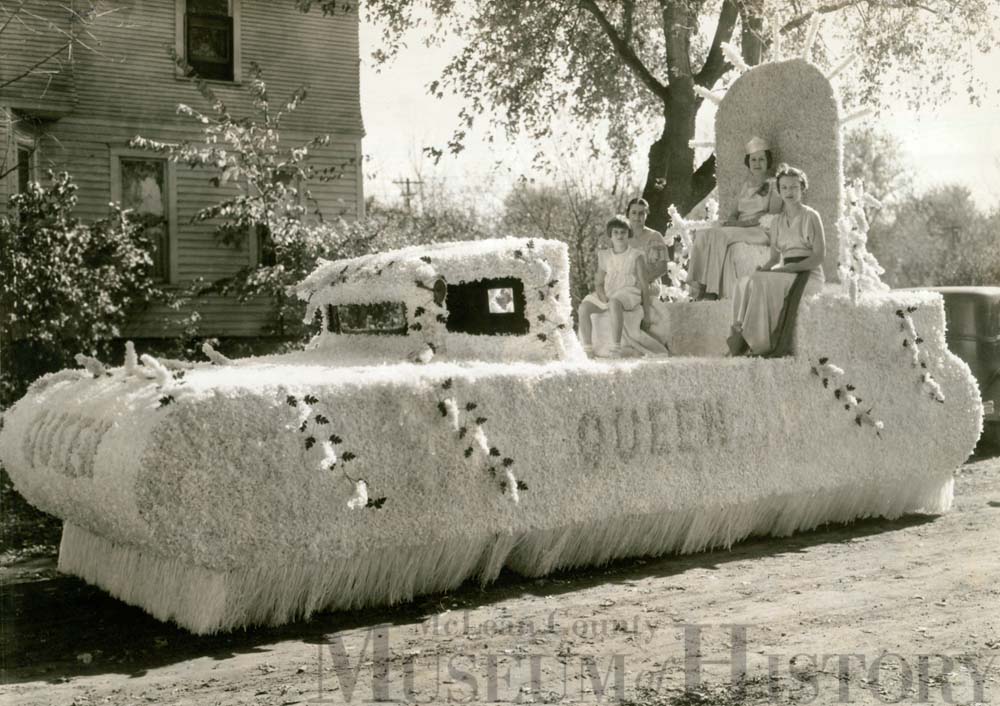 This photo was taken of the LeRoy Centennial parade, held back in 1935.
Rose Mae Bishop (seated) served as centennial queen. Margaret Adams and Ellen Skillman were the queen's attendants, but we don't know who's who. The little girl is Jean Clarey, the honorary attendant.