LeRoy Centennial Parade October 19, 1935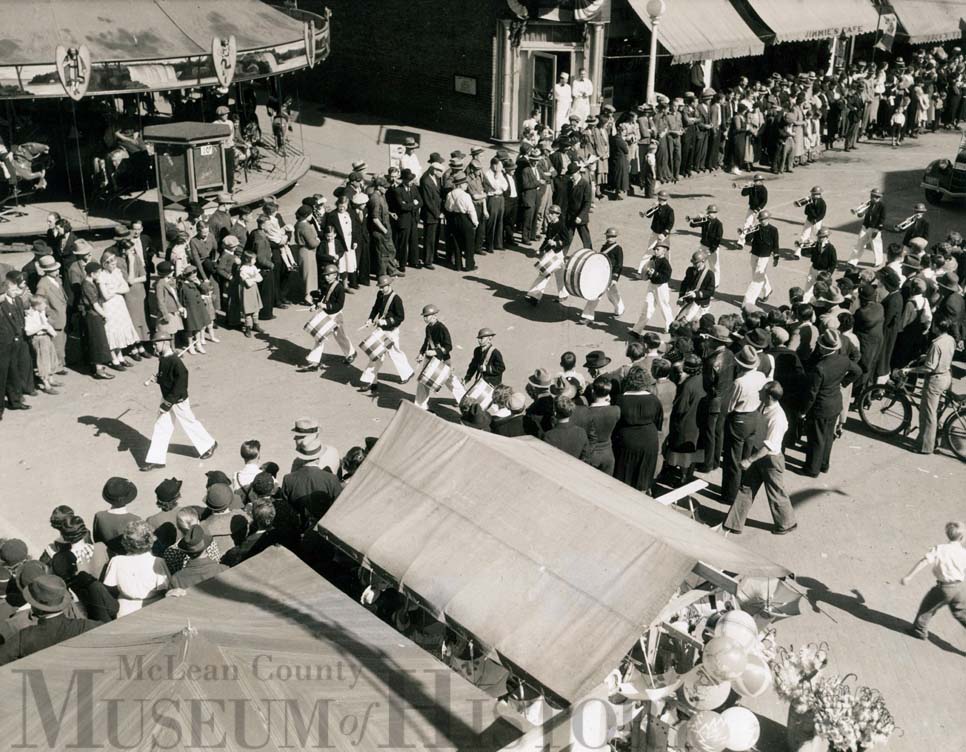 A merchant's parade was one of the highlights of LeRoy's three-day centennial celebration, October 18-20, 1935. Some 6,000 folks lined the parade route, making it one of the largest crowds in LeRoy's history—at least up to that date.
Leading the parade and seen here was the drum and bugle corps of the Illinois Soldiers' and Sailors' Children's School of Normal. Tomorrow we'll have another photo from this parade!