LeRoy Aerial East of Downtown, January 1933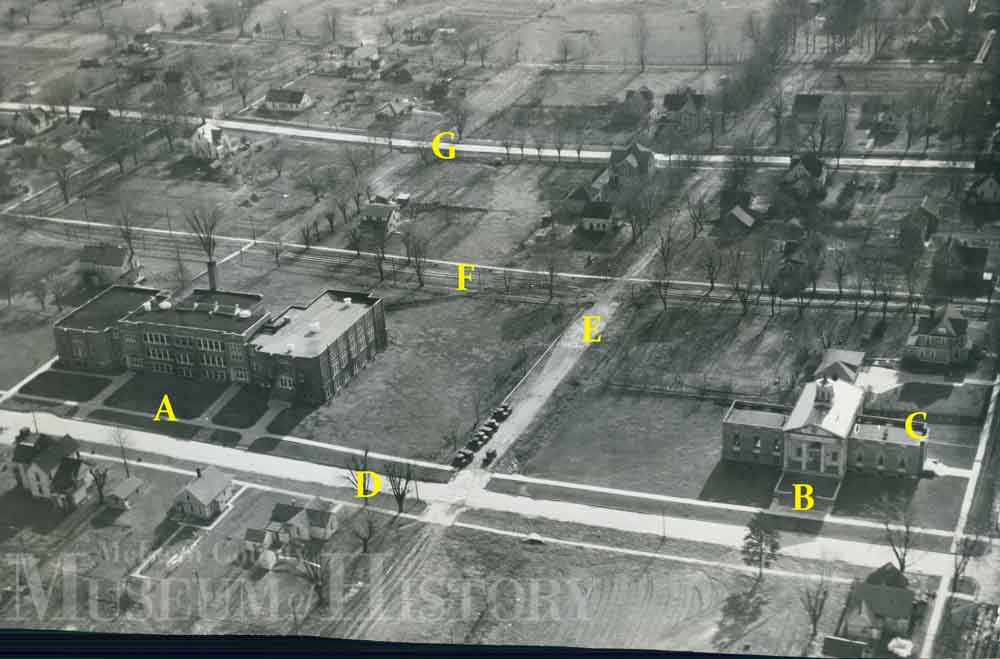 The view here is looking south. Today, there's a new high school and more residential in-fill, but some of what's seen here remains much the same 83 years later.
"A" is LeRoy High School; "B" Crumbaugh Memorial Public Library; "C" Crumbaugh Spiritualist Church (the church occupies one wing of this building); "D" Center St.; "E" Barnett St.; "F" Pine St.; and "G" Cedar St.