Lakeside Country Club Aerial 1930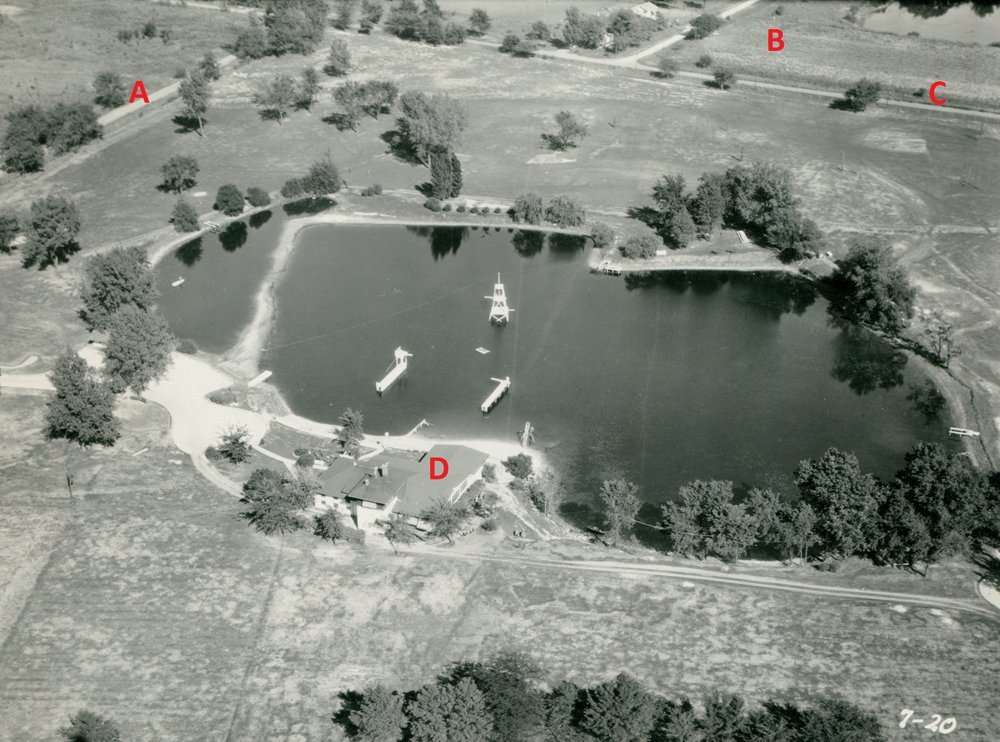 Established in 1923, Lakeside Country Club made use of a former clay brick and tile pit enjoying a second life as a small recreational lake. The view here is looking northeast.
If you're having trouble orientating yourself, perhaps we can help. "A" is Croxton Avenue; "B" the site of today's Holiday Park and Pool (note a small section of Holiday Park lake in the upper right corner—that's another old clay pit); and "C" is McGregor Street. "D" is obviously the Lakeside clubhouse. That one's long gone. The current clubhouse dates to 1972.