Irvin Theatre, June 1938 202 E. Jefferson St., Bloomington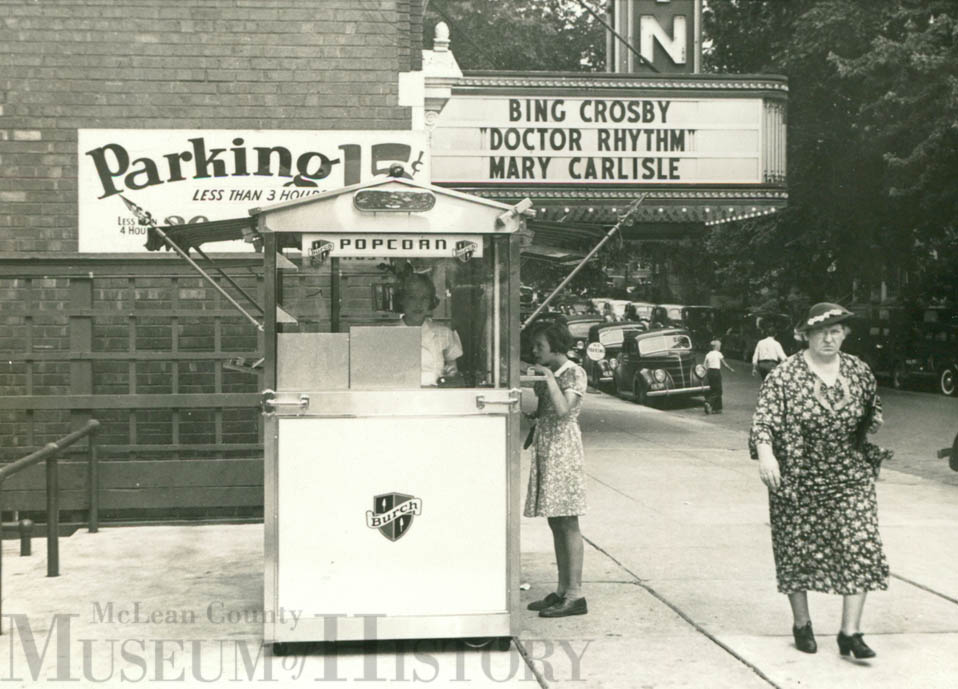 Opened in 1915 as the finest movie house in the Twin Cities, the Irvin (or at least its marquee) is seen in this June 1938 sidewalk-and-street scene. The view is looking east. The old theater was torn down in the fall of 1987 and today the site is a surface parking lot for Second Presbyterian Church.
We think the woman looking at the camera needs Bing Crosby's latest comedy musical to cheer her up!