Ho ho ho Livingston's Santas, 1940s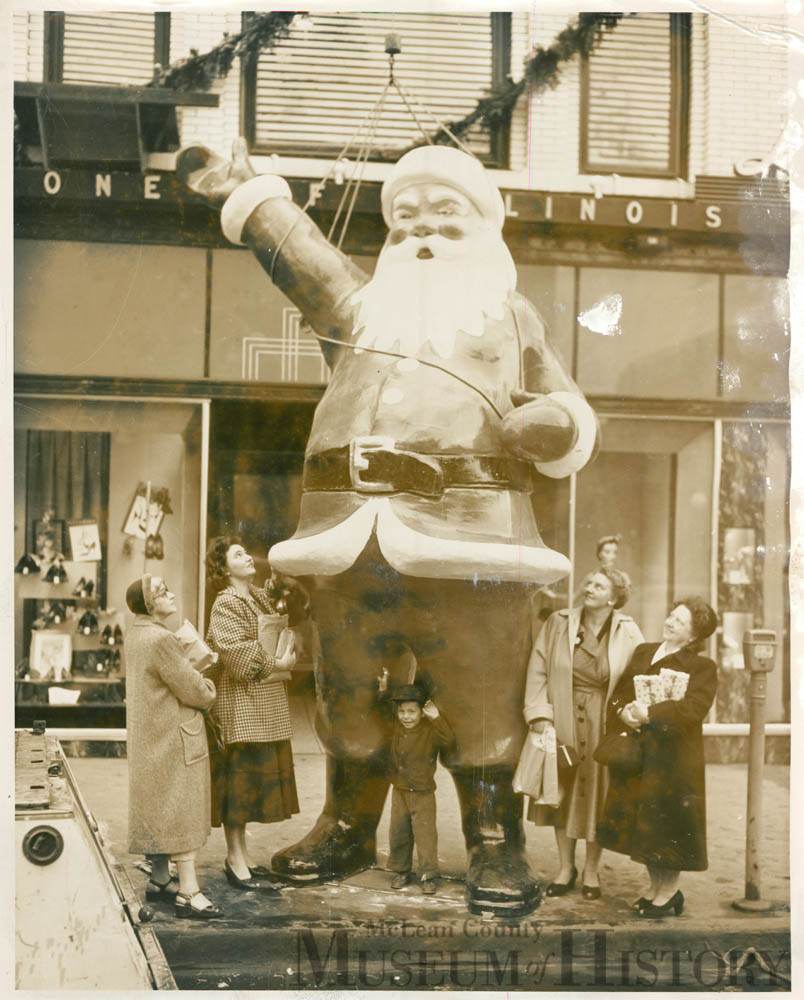 From the 1940s to the mid-1970s, A. Livingston & Sons in downtown Bloomington hoisted two giants Santas onto its overhang for the holiday season. The two identical Santas (only one is shown here) were about 13 feet in height and likely made of some early plastic or fiberglass material. Livingston's was a locally owned department store on the south side of the Courthouse Square.
Seen here (from left) are Viola and Helen LaBounty and young Jim LaBounty peeking out from under the Jolly Old Elf. The two woman on the right are unidentified. Do you remember these iconic Santas?