Herman Glaser, December 1952 Stanford's Toy Maker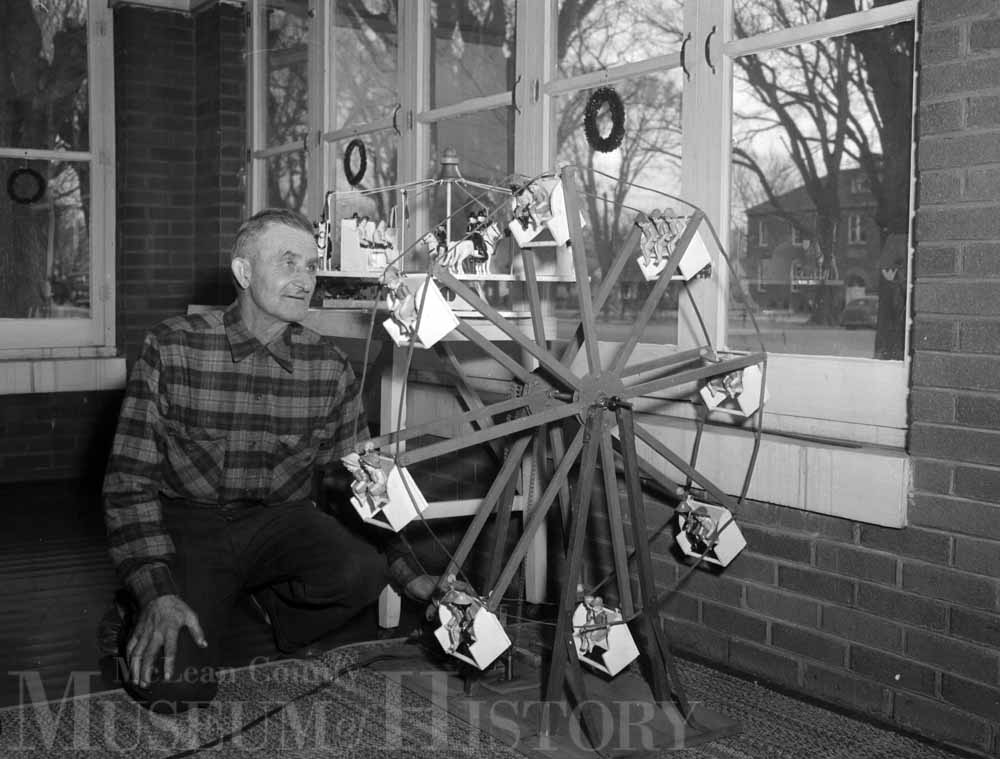 During the 1952 holiday season Stanford resident and retired farmer Herman Glaser displayed several of his personally designed and built mechanical toys on his porch, including this working 32-inch Ferris wheel. There was also a merry-go-round (visible to the right of Glaser's head) and a yet-to-be-completed revolving Christmas tree.
Herman Glaser passed away in the spring of 1978 at the age of 89.