Girl Scouts Learn Weather Forecasting Camp Peairs, Early August 1950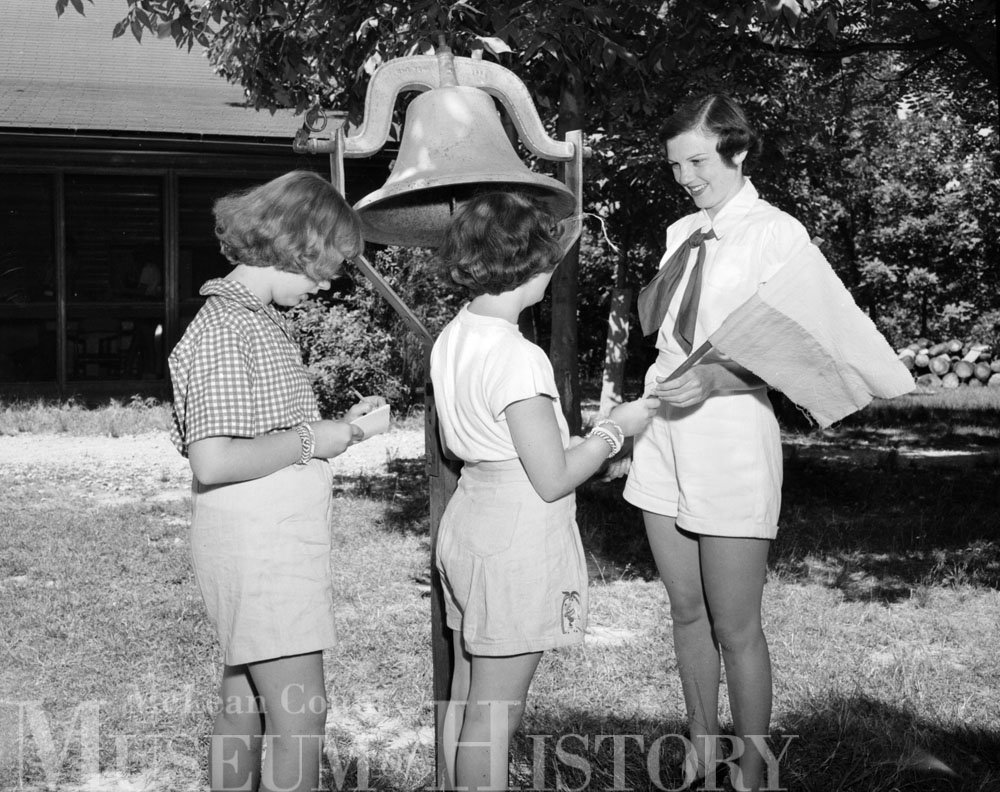 Kathleen Keeley, assistant counselor at the Girl Scouts' Camp Peairs, talks to Dotty Laudeman and Karen Figg about the weather flag she holds in her hands. Camp Peairs, situated along the shoreline of Lake Bloomington, still serves area Girl Scouts.
Does anyone have memories of attending this camp in their youth?