General Telephone Building Empire Street / Route 9, August 1958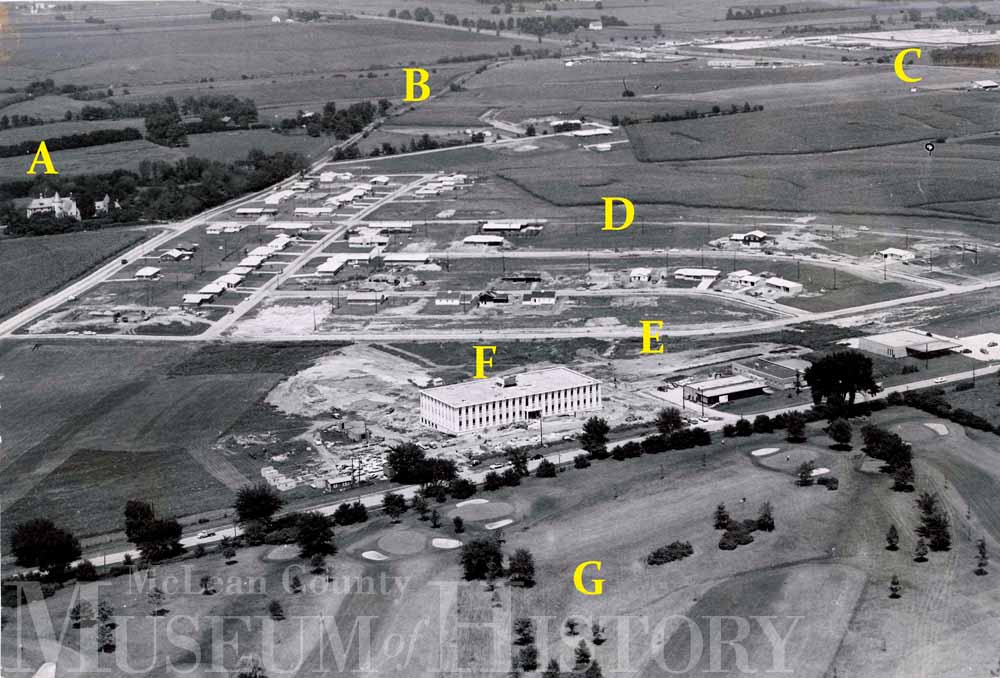 This summer 1958 aerial view, looking north-northwest, shows the under-construction General Telephone Building ("F"), once located on the 1300 block of E. Empire St. / Route 9. This three-story building (last occupied by Verizon) was torn down in 2011. "A" is Ewing Manor; "B" Towanda Ave.; "C" the General Electric plant; "D" Fairway Dr.; "E" Robinhood Ln.; and "G" Bloomington Country Club.
What other interesting things can you spot?