Excuse me, comin' through May 1968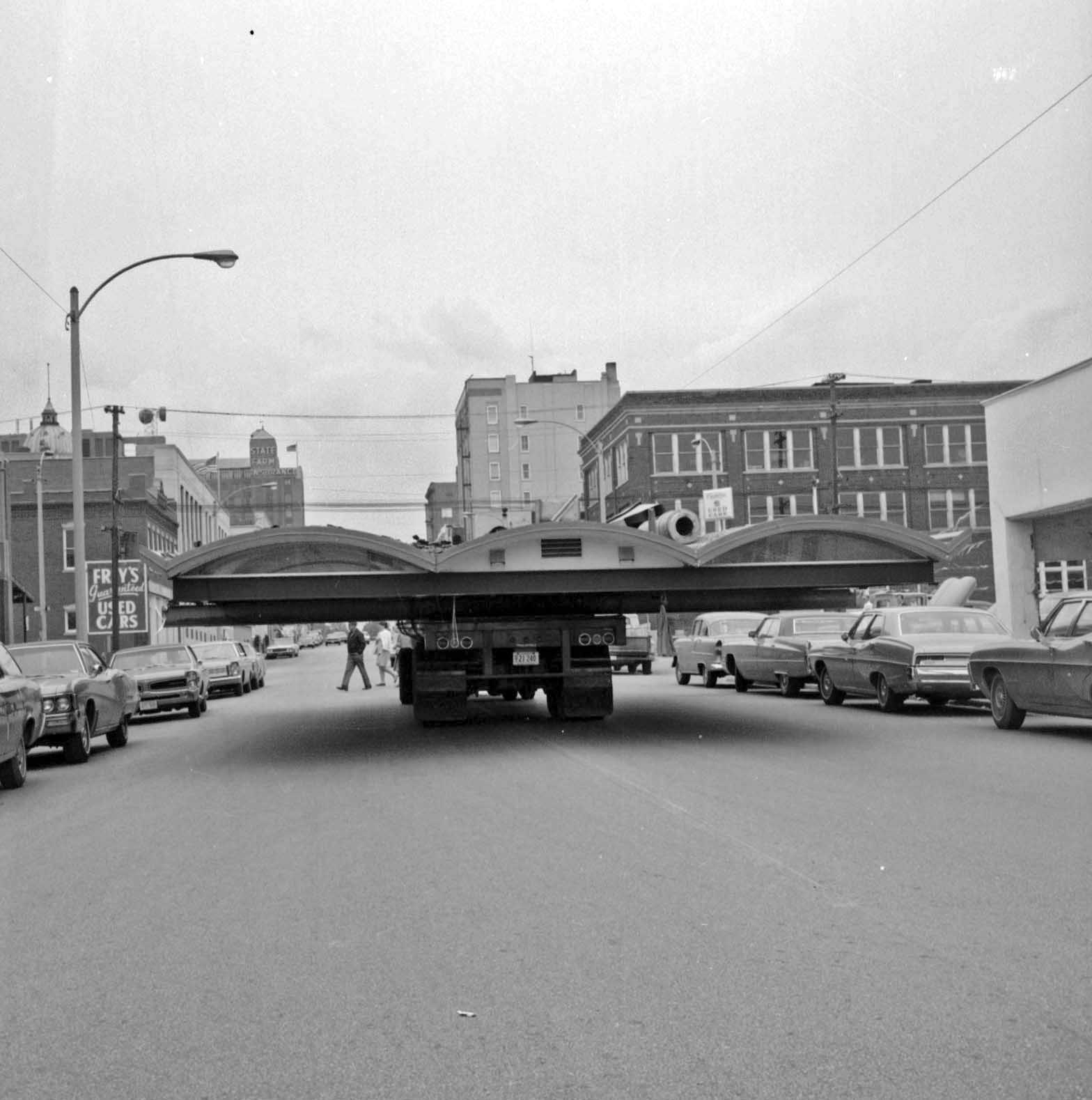 On May 22, 1968, workers removed a roof off a gas station being dismantled at the corner of Lee and Washington streets on the west end of downtown Bloomington. The roof was being moved to Locust Street where it would be placed atop another gas station.

If we're not mistaken, this roof can be seen today at the former gas station at 302 E. Locust St., which today is home of Paul's Autobody, Inc.