Downtown Bloomington, April 1948 East Side of Courthouse Square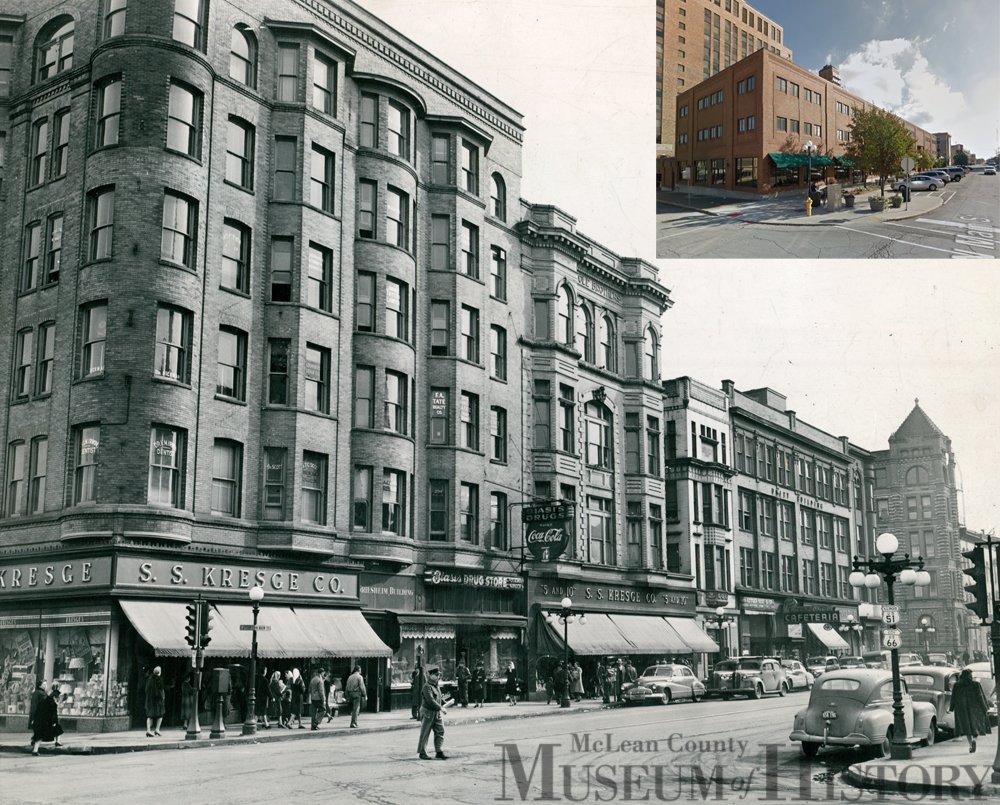 This photograph showing the 200 block of North Main Street was snapped on April 4, 1948.
Looking left to right, one can see Kresge,'s, Biasi's Drug Store, and Jefferson Cafeteria, among other stores. Who remembers Biasi's?
In the upper right corner you'll see a Google Street View image of the block in 2016.