Cooksville High School Class of 1909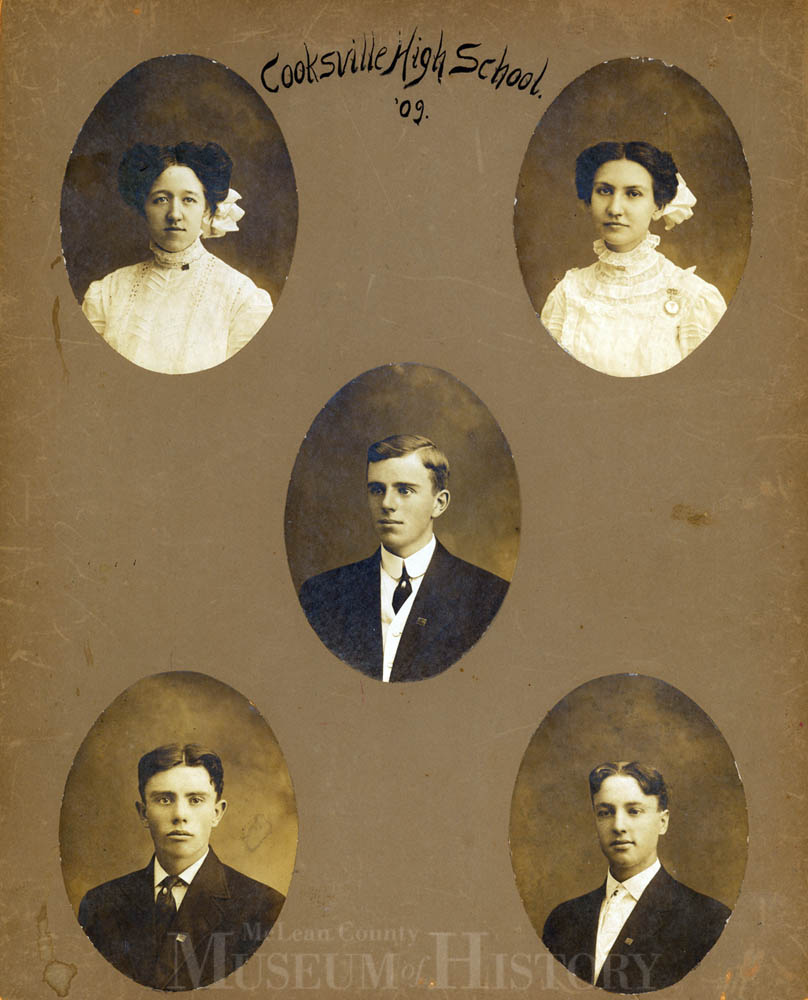 Seen here are 1909 graduates from Cooksville, a small community some fifteen miles northeast of Normal. Left to right, beginning with the top row, are Grace Fossett, Ethel Wright, Eddie Manning, Merle Douglass, and Clarence Crumbaker.
In 1949, Cookville merged with the nearby towns of Anchor and Colfax to form the Octavia School District. Today, this consolidated district, still based in Colfax, has expanded further and is now known as Ridgeview Community Unit School District #19.