'Brick' Young, March 1936 Pantagraph Sports Editor and Official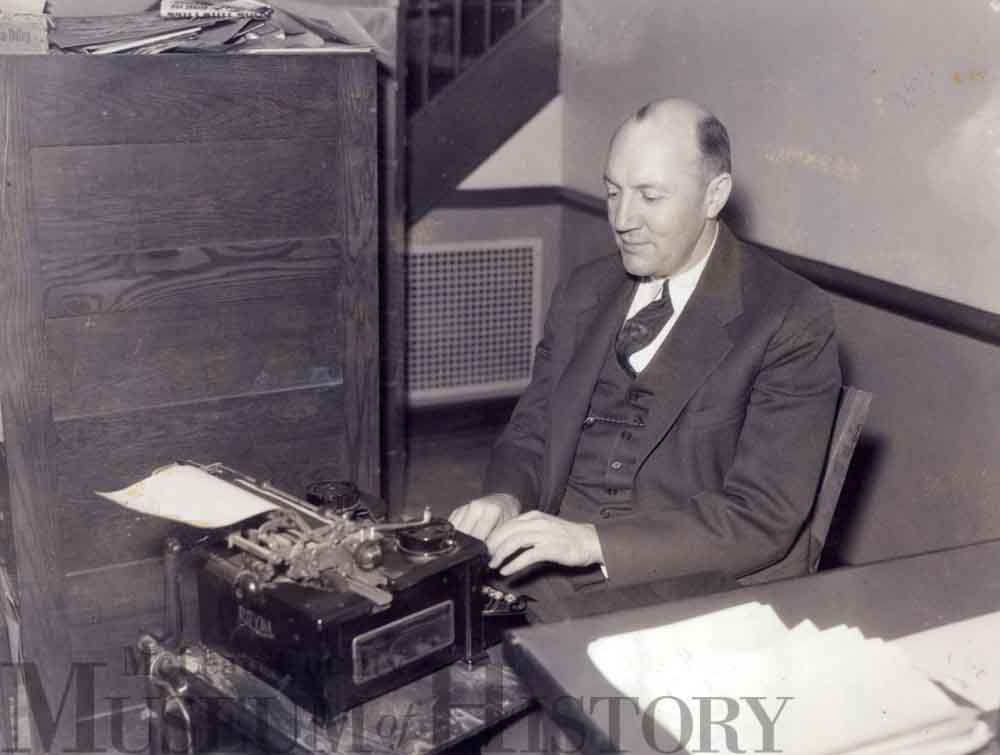 Normal resident Doug Rosenbaum served in the officiating crew as field judge for last weekend's Super Bowl LI. Doug also worked Super Bowl XLV 2011. But he isn't the first local resident to officiate the NFL's biggest game!

Way back on December 8, 1940, Pantagraph sports editor Fred "Brick" Young was the field judge in the Chicago Bears 73-0 whopping of Washington in the league's championship game (the Super Bowl debuted in 1967).

Young was Pantagraph sports editor from 1922 to 1958. He was also an accomplished official (basketball, track and field, and football) on the prep, collegiate, and professional levels.