Bohemian Bloomington Evans Building, December 1947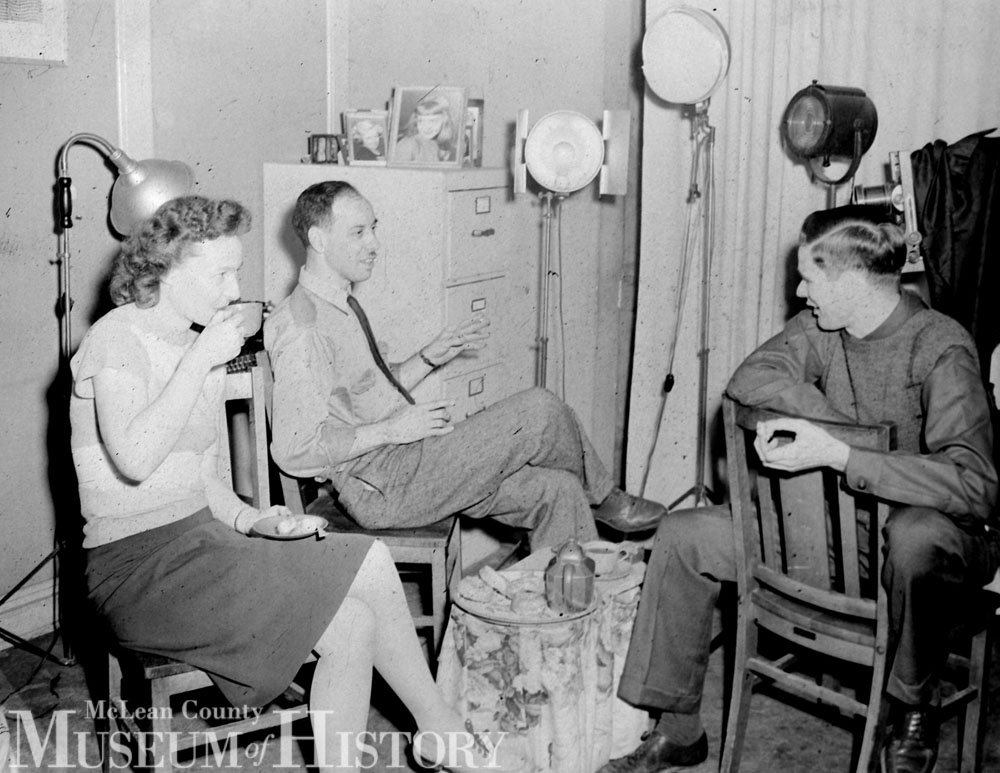 In the mid-1940s, the Evans Building earned the nickname "Little Greenwich Village" due to all the colorful characters that made the downtown high-rise their home or place of business. The Evans is actually two buildings—one fronting Jefferson Street and the other Main Street—which together form an "L" around the old Corn Belt Bank building.
Camera Mart occupied the building's Main Street side mezzanine. Every weekday at 3 p.m. folks gathered at this local business for tea and donuts. See here are Camera Mart photographer Helen North, store manager Karl Blakney (middle), and Wilson "Bob" Tucker. Blakney and Tucker became longtime movie house projectionists in the Twin Cities, and Tucker earned a national reputation as an accomplished science fiction writer.