Village of Saybrook Center Street, 1941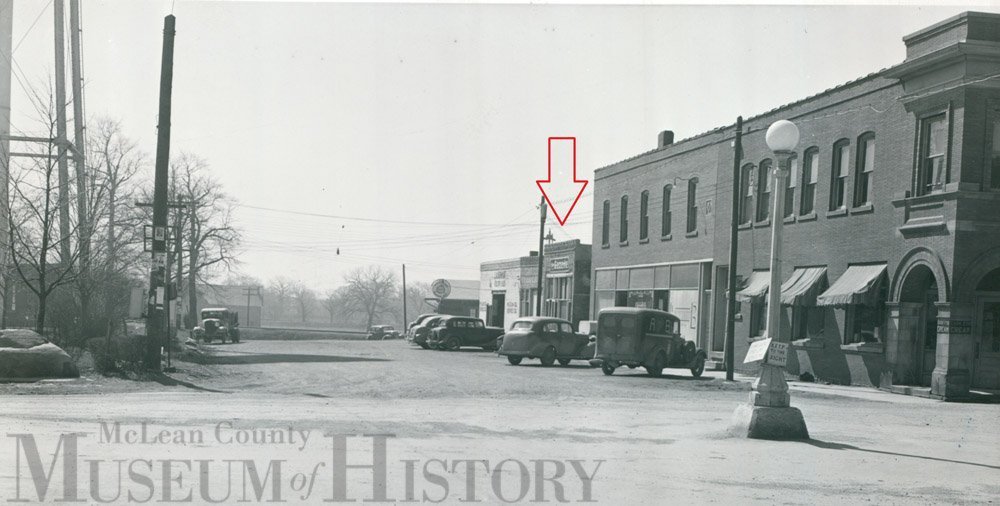 Seen here is a section of downtown Saybrook in the spring of 1941. The view is from the intersection of West Lincoln and South Center streets, looking south down Center Street. The rail line barely visible in the background is the Nickel Plate Road (formerly the Lake Erie & Western and today Norfolk Southern).


The water tower is still located to the left (or east) of this view. The red arrow points to the Saybrook Gazette newspaper office.
We'd like to hear from current or former Saybrook residents to tell us what else they see here.