That's Why They Call It Six Points Outer Bloomington, Early October 1933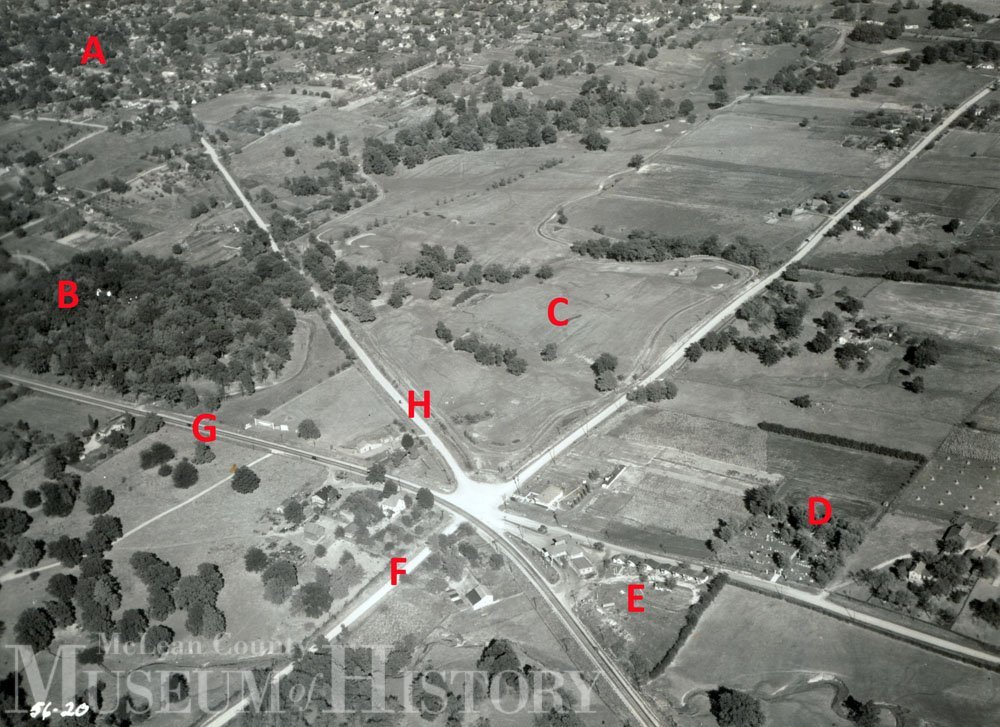 What was once the far southwestern edge of Bloomington is seen here in this 1933 aerial. The view is looking north-northeast. "A" is Bloomington's South Hill neighborhood; "B" Forrest Park; "C" Highland Park Golf Course (established in 1922, expanded to 18 holes in 1937); "D" the Jewish Cemetery; "E" Six Points Oil Station and Tourist Camps; "F" Six Points Road; "G" Morris Avenue; and "H" Springfield Road.
Obviously, there was no Route 66 "Beltline" / Veterans Parkway at this time! Today, Veterans Parkway curves around the northwestern corner of the Jewish Cemetery.