Santa and His Six (?) Reindeer Bloomington Christmas Parade, 1929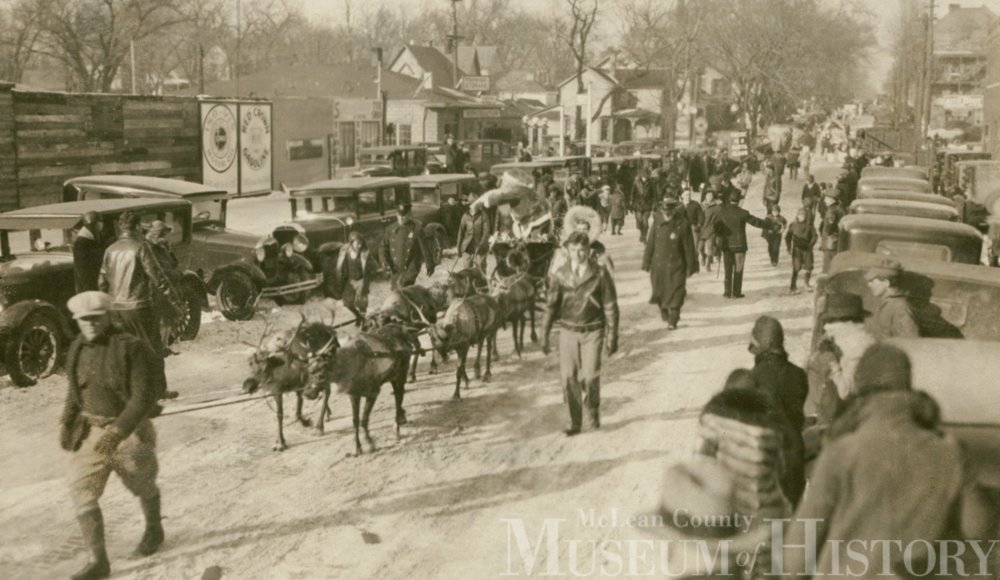 The December 3, 1929 Christmas parade in Bloomington featured Santa Claus, six marching bands, a drum corps, and eleven floats, among many other attractions.
Mr. Claus is seen here out front, his sleigh pulled by six reindeer. Of course, Museum staff wondered what happened to the standard "Clausian" complement of eight reindeer (Rudolph, the ninth reindeer—and the one with the glowing red schnoz—had yet to make his debut with Santa's team). Fortunately, Museum Executive Director Greg Koos, who's a respected North Pole historian, tells us that Prancer and Vixen were visiting family in Lapland and were not due back to for another week. Mystery solved!