Photo of the Week, 82: 'Starr' Attraction at Normal Chamber Banquet, 1969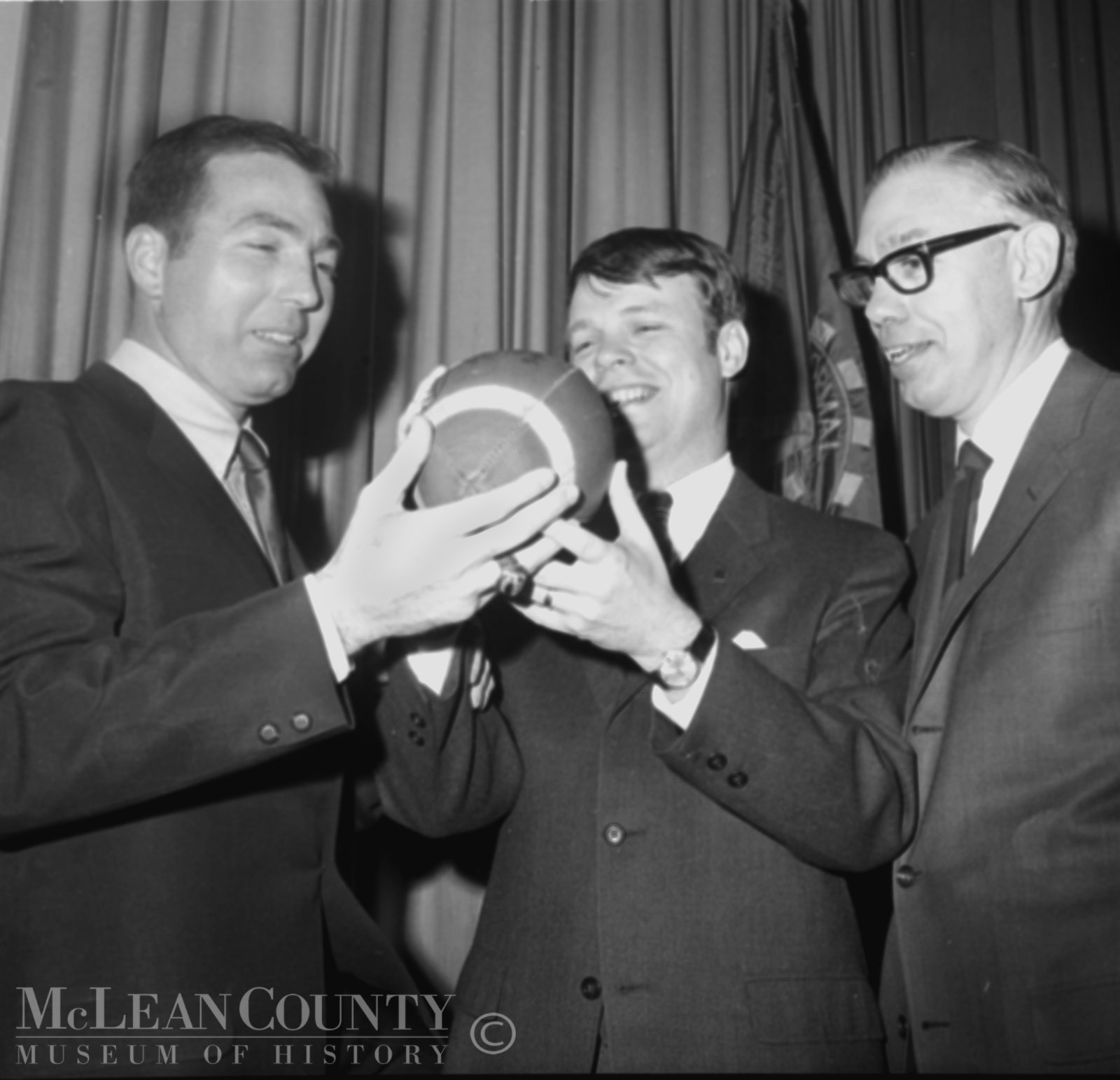 Famed Green Bay Packers quarterback Bart Starr was the keynote speaker at the March 26, 1969 Normal Chamber of Commerce banquet. There were 700 diners packed into what is now Illinois State University's Brown Ballroom in the Bone Student Center* to hear Starr deliver a motivational speech on goals and the five keys—preparation, practice, desire, prayer, and humor—to achieve them.

Seen here (left to right) are Starr, incoming Normal Chamber of Commerce President James L. Fisher, and outgoing President Richard A. Lenahan.

Starr played for Green Bay from 1956 to 1971, leading the Packers to victory in Super Bowls I and II (1967 and 1968). Fisher, who at the time was ISU vice-president and dean of Information and Research Services, would leave Normal in the fall of 1969 to become president of Towson State College (now Towson University) in Maryland. He served as Towson president to 1978, and has remained active in higher education circles ever since. Lenahan enjoyed a 35-year career with The First National Bank of Normal, becoming president in 1979. He retired in 1996 and passed away in July 2012 at the age of 86.

*EDIT: this dinner was held at the old Student Union. The Bone student center would open 5 years later. Thanks to Bill Hammitt for catching the mistake!