Out with the Old . . . Keiser-Van Leer Expansion, 1936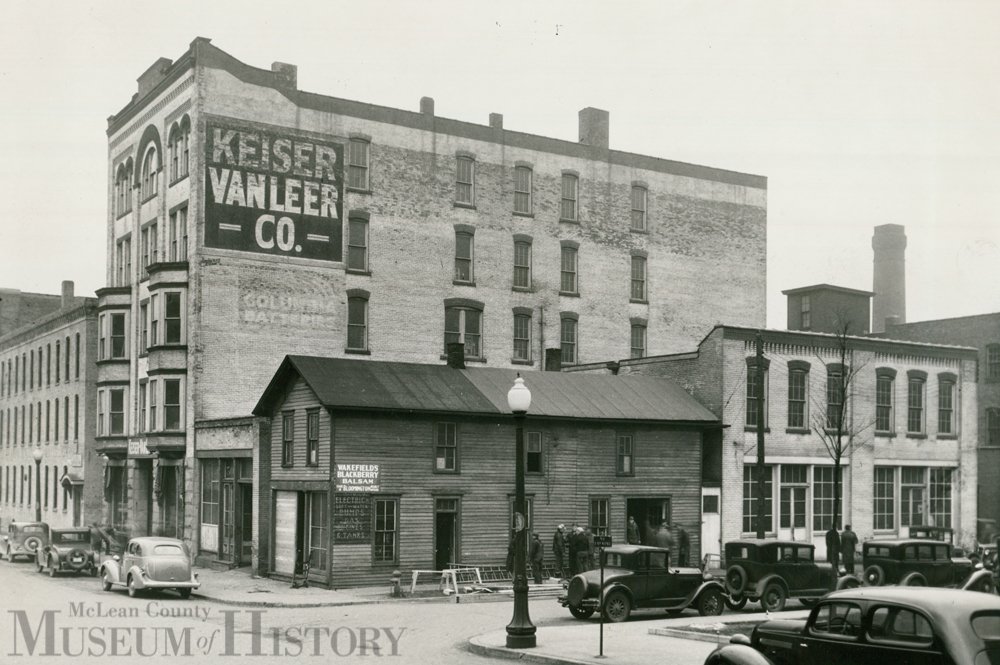 Seen here is the northeast corner of East and Market streets in downtown Bloomington, late 1935 or early 1936. Keiser-Van Leer Co., a mechanical contractor and hardware dealer, was preparing to demolish the two-story buildings in the foreground (both the wood frame and brick structures) to make way for a two-story Streamline Moderne addition. The five-story structure looming over the doomed buildings was to undergo a significant facelift as well, with its exterior matching the new addition. The talented Bloomington duo Archie Schaeffer and Phillip Hooton served as architects.
The Keiser-Van Leer building and addition later became home to Clark and Barlow hardware store. Today it's occupied by East Street Hardware and Tools.