Normal Firefighters Undated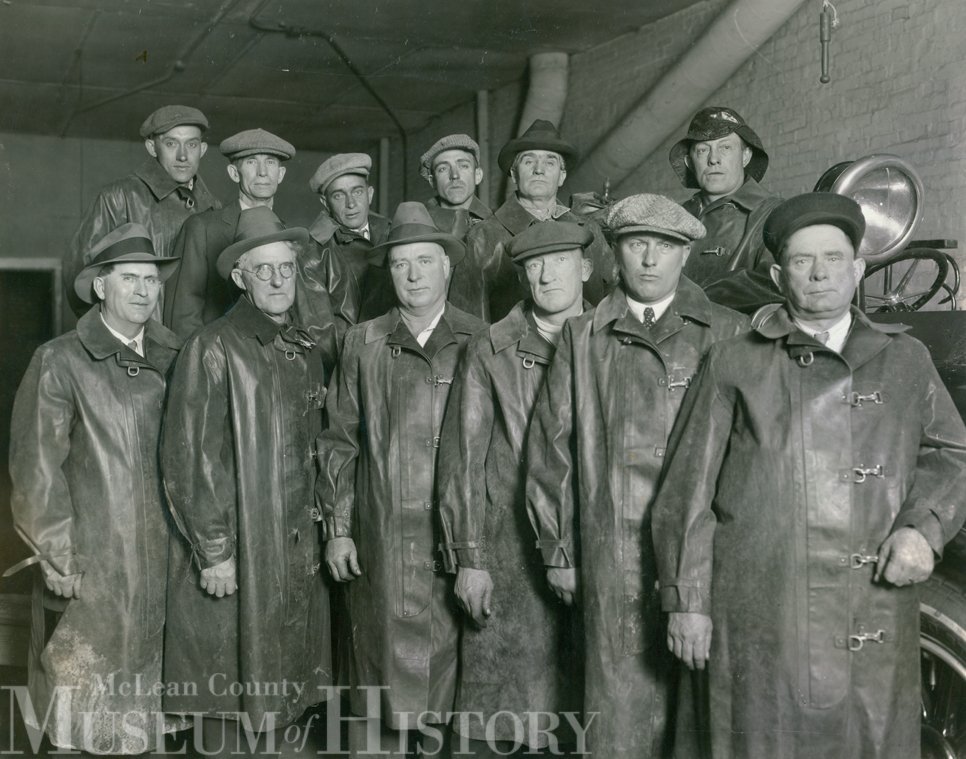 These tough guys are Normal volunteer firefighters, though the photo is undated and no one is identified.
For much of the town's history, Normal's fire department was operated on a volunteer basis. The department went professional in 1969, and nine years later, in 1978, Normal firefighters organized Local 2442 of the International Association of Fire Fighters. When the Town of Normal refused to recognize the union it took the longest firefighters' strike in U.S. history (56 days) before the first contract was signed in mid-May 1978.
If you can help the Museum identify anyone in this photo, please contact Librarian Bill Kemp at BKemp@mchistory.org. As always, thanks!