Municipal Workers on Strike May 1968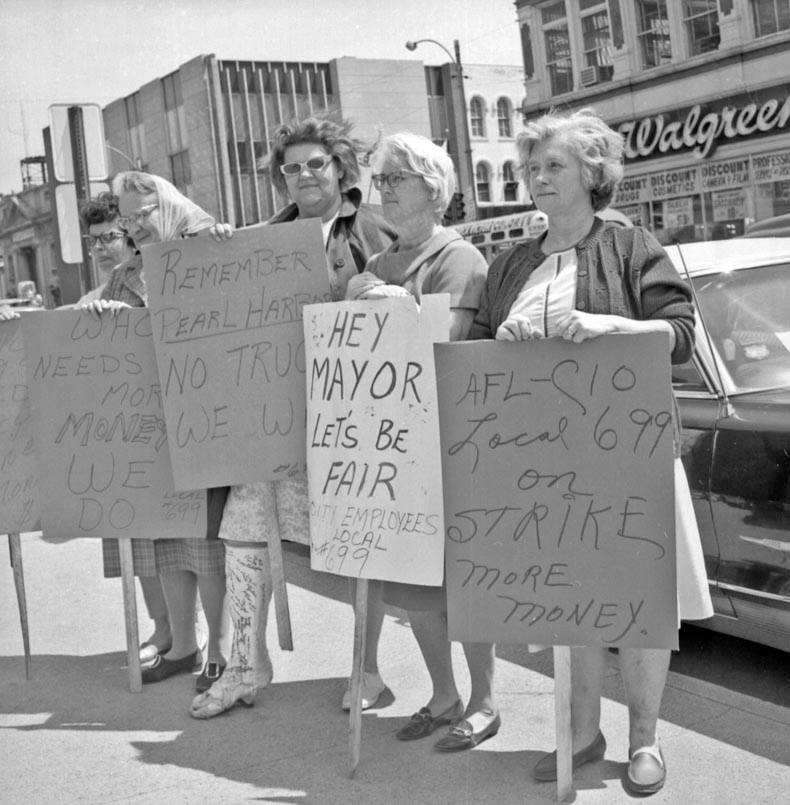 Bloomington's public service employees responsible for garbage pickup and cleanup work staged a seven-day strike in early May 1968. This May 6 scene shows the wives and supporters of the striking workers gathered on the south side of the Courthouse Square. The following day the 60-plus municipal employees on strike agreed to a proposed pay hike hammered out with the help of a mediator.

If you can identify anyone in this photo, please let us know! Update: Left to right: Helen Sims, Ginny Cochran, Elanor Burton.