Memorial Day, May 30, 1935 Downtown Bloomington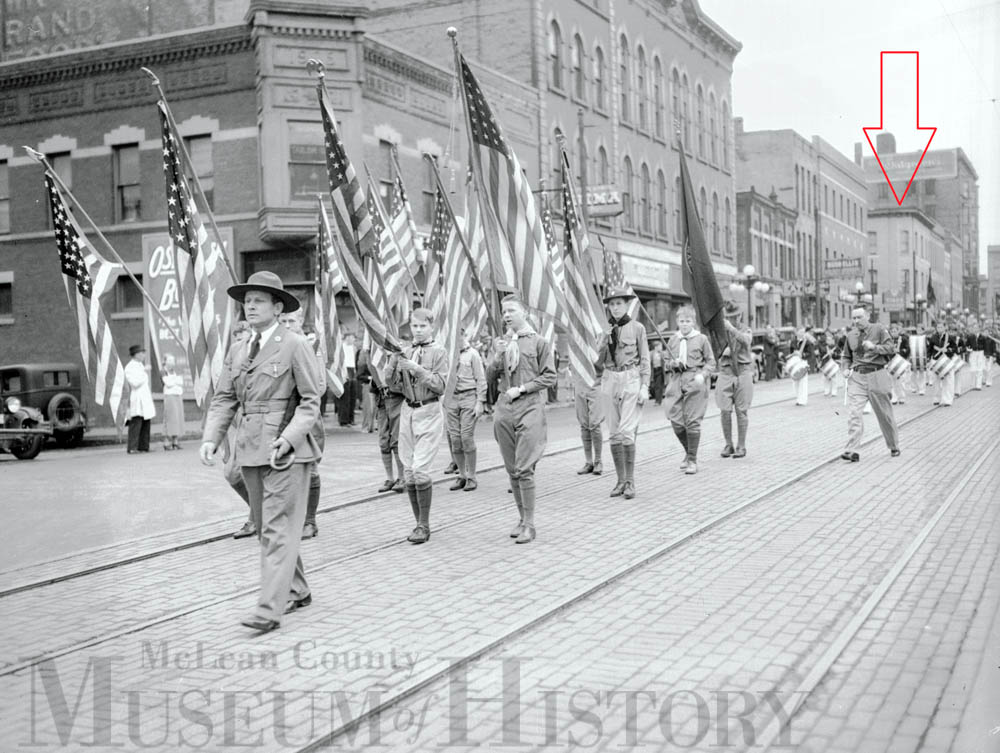 Memorial Day 1935 in Bloomington included a parade that began at the McBarnes Memorial Building on East Grove Street.
This photographs shows the local Boy Scout contingent heading south along the 100 block of South Main Street. The red arrow points to the former McLean County Bank building, located at the northwest corner of Main and Front streets. The old bank is still standing. Today, Main Street doesn't run south of that intersection and the buildings on the left have since been torn down to make way for Law & Justice Center complex.