Jesse Fell House March 1947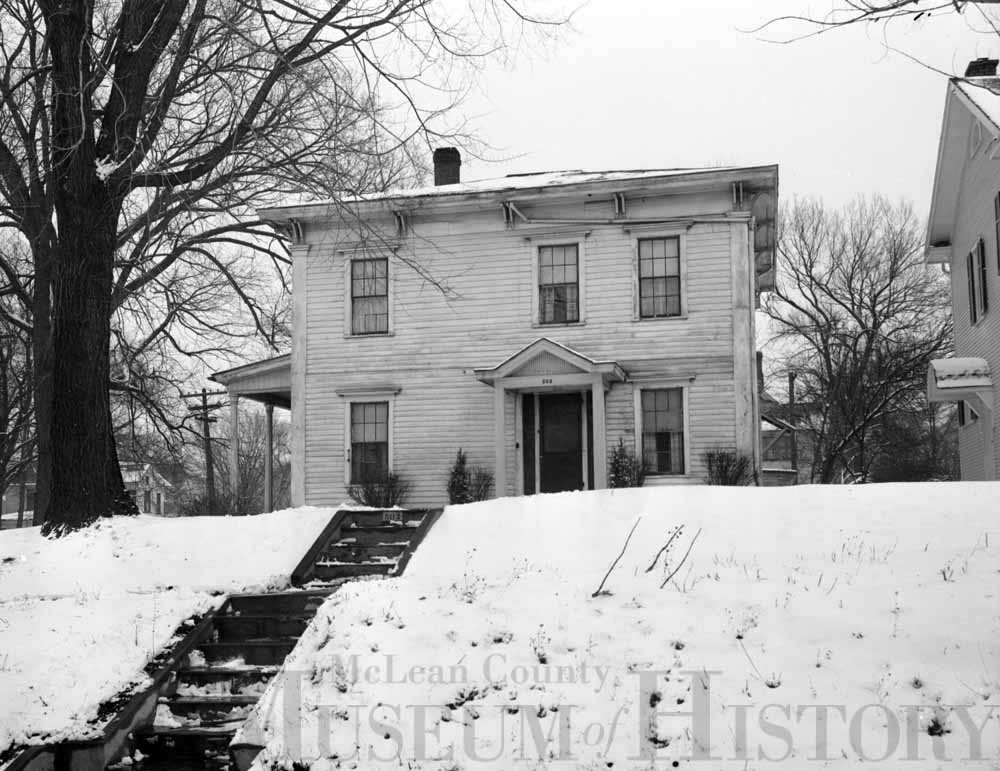 Town of Normal founder Jesse Fell built this house in 1856-1857, nearly a decade before the establishment of the town itself.
It originally occupied the southwest corner of Broadway Ave. and Irving St. when it was part of a 15-acre estate. It was later moved to 502 S. Fell Ave., and then torn down in mid-August 1980. One would be hard pressed to come up with a greater historic preservation loss in all Normal history.