IAA Dedication September 1961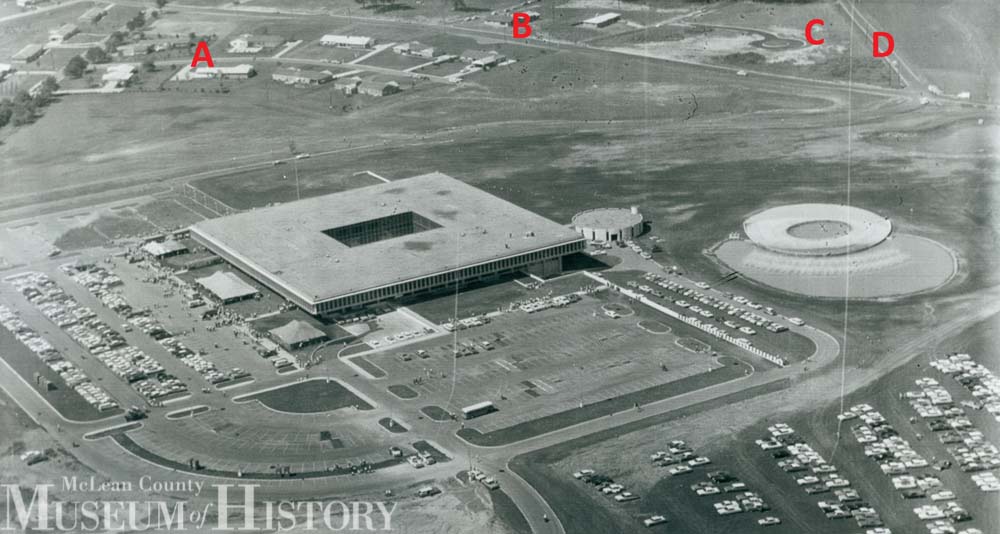 More than 15,000 folks attended the dedication of the Illinois Agricultural Association headquarters on September 7, 1961. This aerial photograph, with a view to the southeast, was taken that very same day!
If you're having trouble figuring out what's what, perhaps we can help. "A" is Hilltop Road; "B" is Towanda Avenue; "C" is the beginnings of Continental Court; and "D" is Jersey Avenue.