Getting into the Stove Business Meadows Mfg. Co., April 1954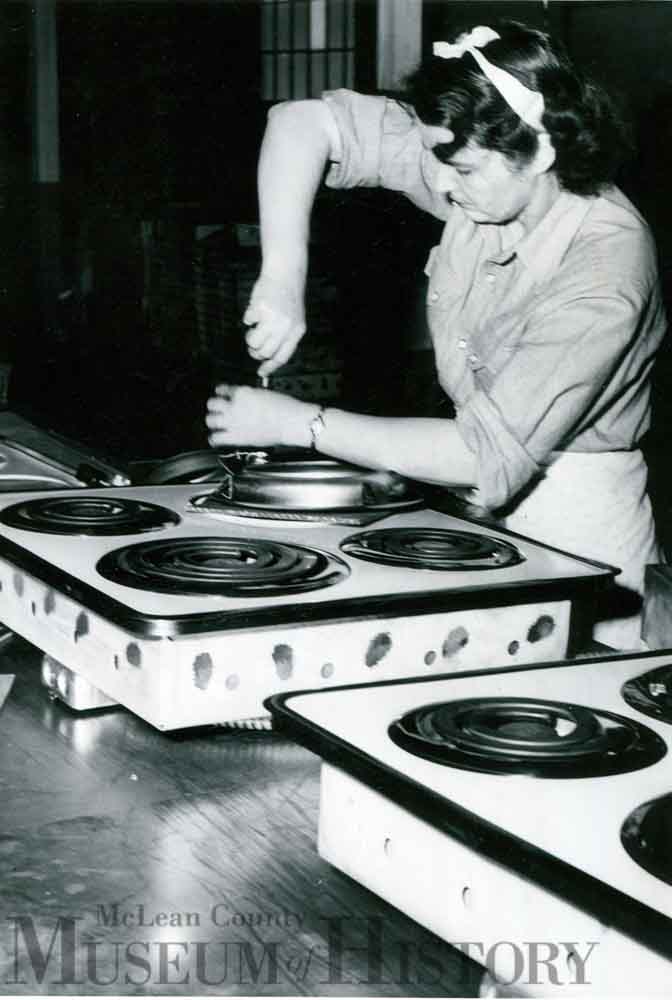 From 1920 to the mid-1950s, Meadows Manufacturing Co. made clothes washers from its plant on Bloomington's near southeast side. In the spring of 1954, the company, then part of Thor Corp., began making electric stoves as well. Yet by the end of the following year, 1955, Thor had sold the Meadows plant to Bloomington-based vacuum maker Eureka Williams, located across Hannah Street.
This worker is unidentified. If you think you know who this is, please let us know!