Courthouse Square, Bloomington East Side / Main Street, Late 1970s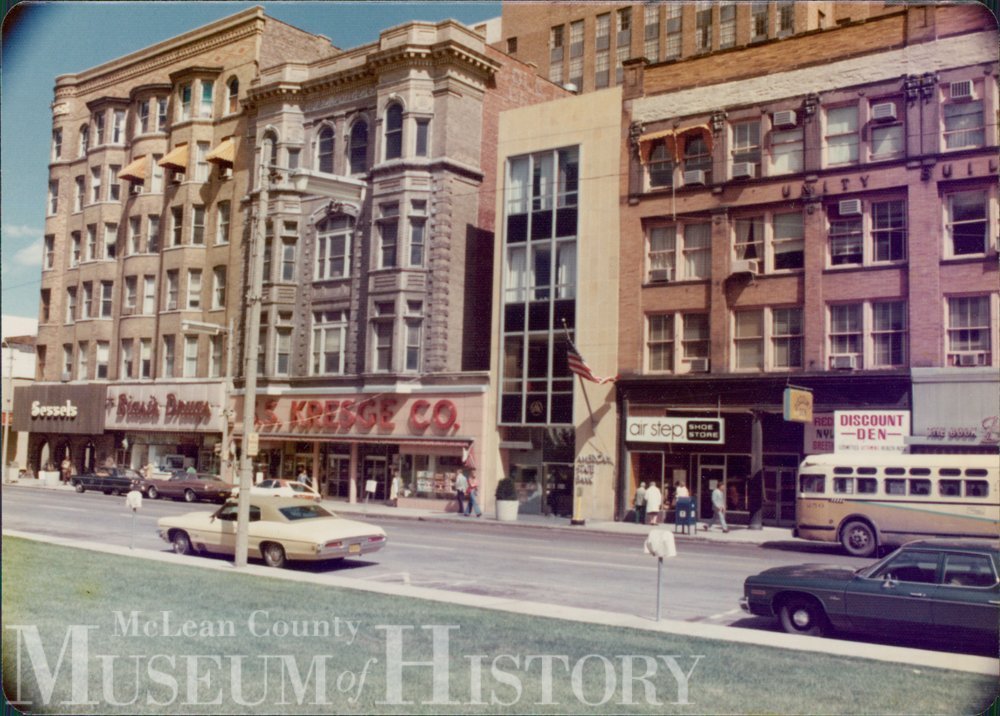 This colorful view shows the 200 block of North Main Street in the late 1970s. All of these buildings are gone, including the Griesheim Building, seen on the left, the granddaddy of downtown office buildings. In late August 1984, it was lost in a spectacular blaze started by an arsonist. The Unity Building on the right was then gutted by fire on July 3, 1988.
Who remembers downtown at this time? Who recalls shopping or working at Biasi's Drugs, Kresge's, or any of the other businesses shown here?