Brown's Business College, 1930 526-530 N. Main St., Bloomington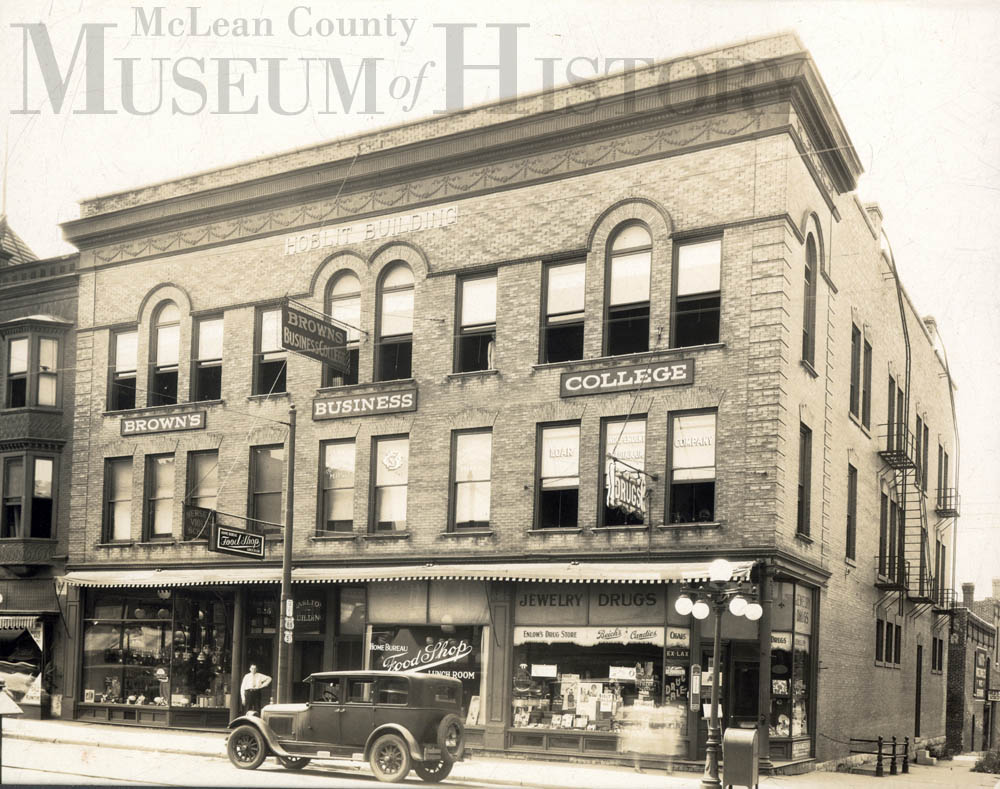 Brown's Business College, a chain of schools established by G.W. Brown of Jacksonville, offered classes in various downstate Illinois communities, including Galesburg, Moline, and Peoria. The school maintained a "campus" in Bloomington from the 1890s to the early 1940s. Around 1909, Brown's moved into the second floor of the Hoblit Building, located at the southwest corner of Main and Mulberry streets.
This lovely building is long gone and the site today is—what else!—a surface parking lot.