Bloomington Municipal Airport June 20, 1941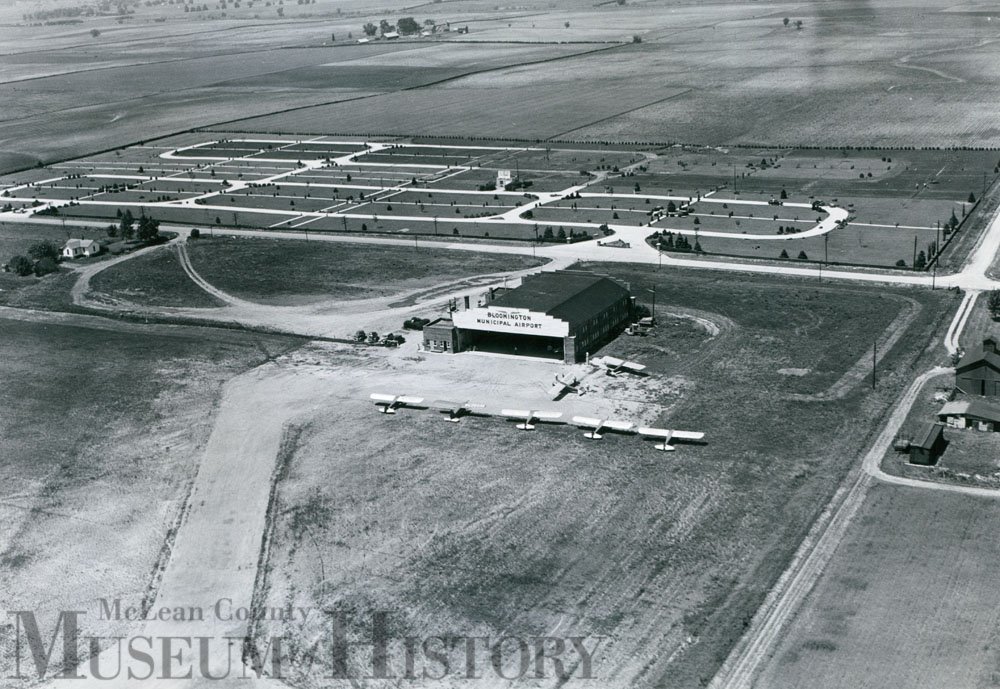 This aerial view of Bloomington Municipal Airport (now Central Illinois Regional Airport, or CIRA) looks northwest and shows the main hanger and East Lawn Memorial Gardens Cemetery. Today, this old hanger site is occupied by Image Air and the Prairie Aviation Museum.
What this photo doesn't show, of course, are the innumerable subdivisions and developments that would eventually gobble up all the farmland shown here. Today, a similar aerial view would show, among other residential subdivisions, Eastmoor, Suburban East, The Midlands, Highland East, and Brittany Parc.