Bloomington Centennial 'Young Pioneers' Parade, September 19, 1950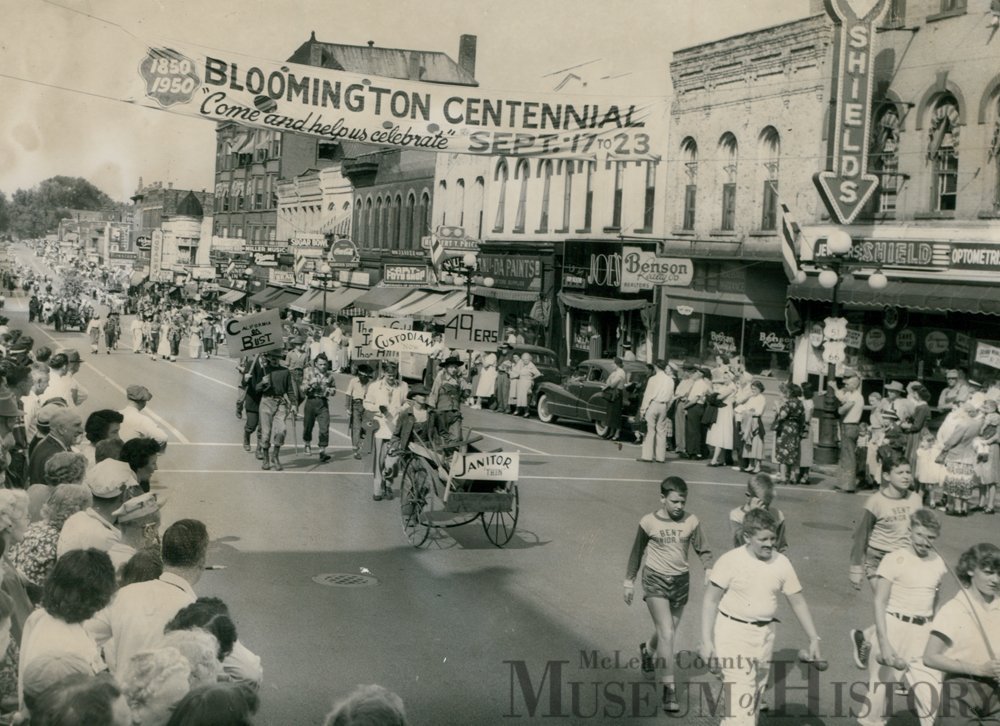 The City of Bloomington celebrated its centennial over a seven-day extravaganza, September 17-23, 1950 (though the kickoff dance held September 15 somehow didn't count, if one goes by the banner pictured here). Anyway, festivities included a "Young Pioneers" parade through downtown Bloomington on September 19.


Seen here are children making their way south along the 400 block of N. Main St. Many businesses on the street's east side are visible, including (from left to right) Miller Music Co., the Sugar Bowl restaurant, Nu-Da Paint Store, Benson Realty Co., and Shield Jewelry Co. What else do you see?