Bloomington Centennial 65 Years Ago this Week!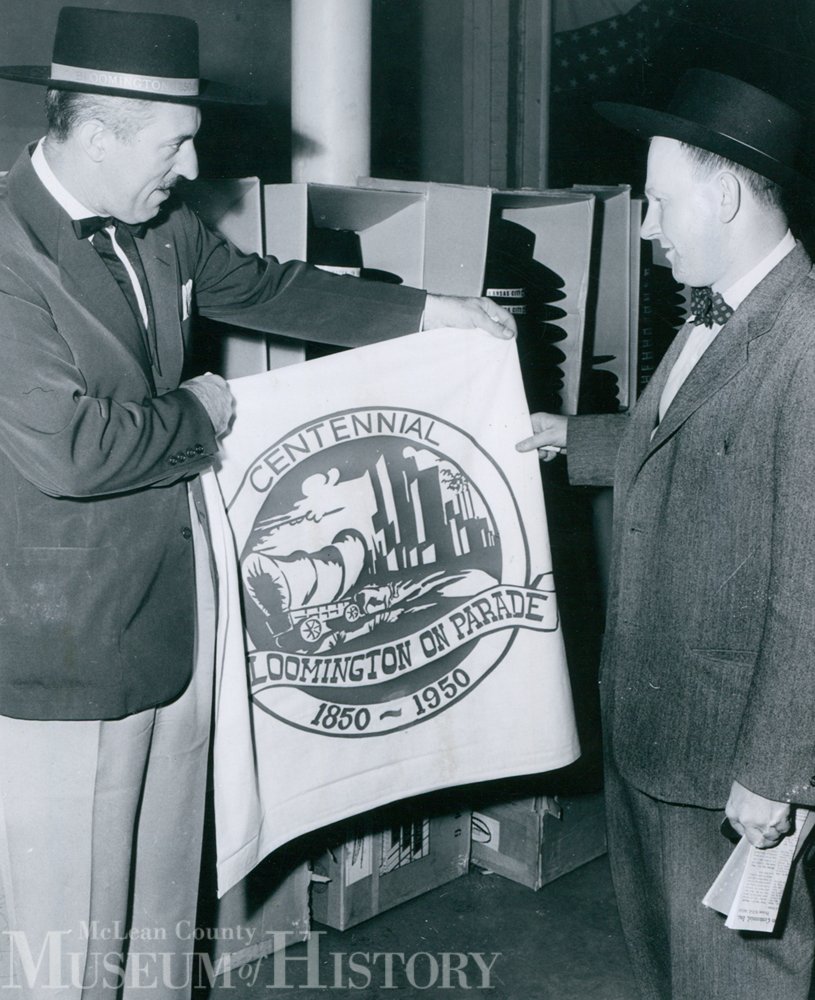 On September 15, 1950, Bloomington kicked off its centennial celebration with a "Queen's Ball" at what is now called the Center for Performing Arts. Although Bloomington was established and settled as early as 1831, it wasn't officially incorporated until 1850, hence the city's 100th birthday bash was held in 1950 and not 1931. Confused? We sure are!
The celebration's signature event was "Bloomington on Parade," described as a "mammoth spectacle" featuring a cast of 750 area residents and staged at Illinois Wesleyan University's Memorial Stadium (known as Tucci Stadium today). Seen here is Vance Packard of The American Magazine (right) receiving a section of centennial bunting from Lawrence Nordine, one of the event's organizers. Packard was in town to write a story on the week-long celebration for his national publication.