Big 4 Valley Storm Sewer Project Mid-1930s, Bloomington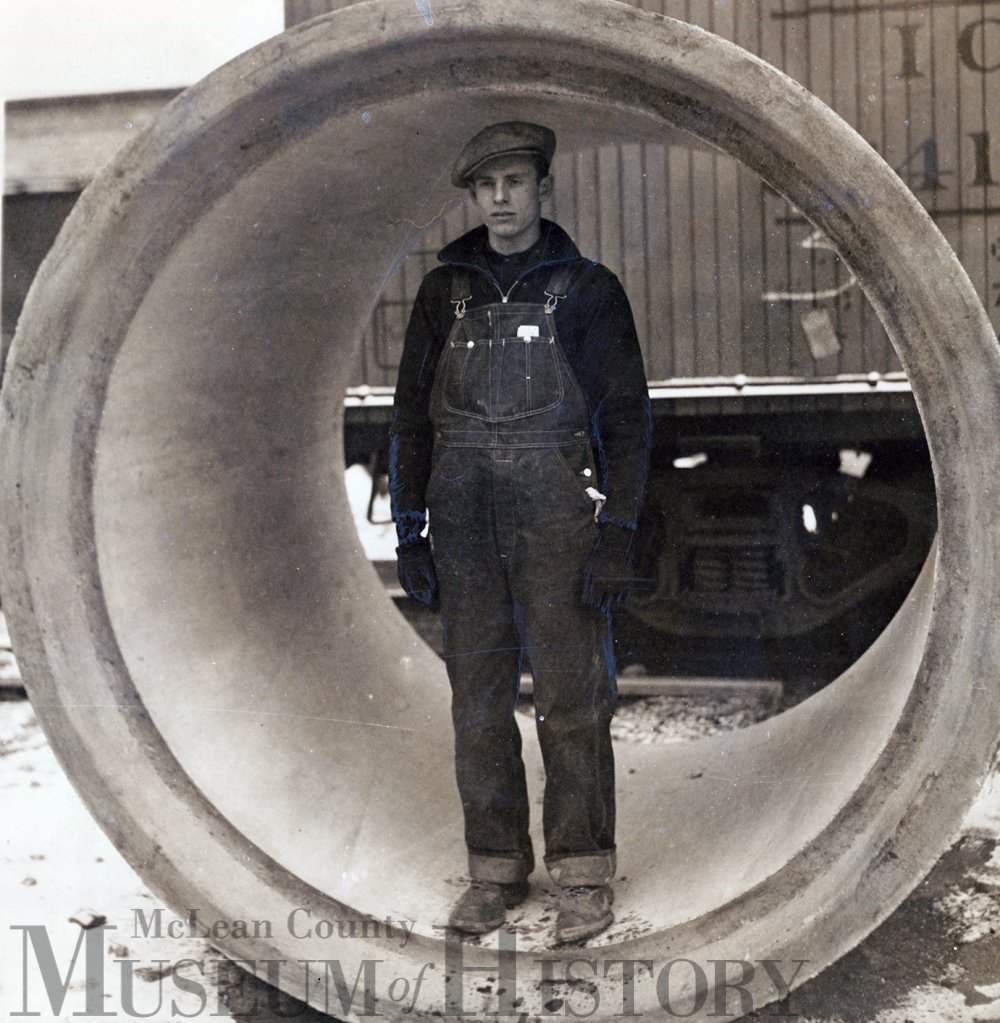 During the Great Depression an infusion of federal dollars through New Deal "alphabet" agencies and projects kept millions of Americans on the job and able to put food on the family table. In 1934, the Bloomington-Normal Sanitary District received a loan and grant from the Public Works Administration (PWA) to construct a storm water sewer running roughly from the intersection of Lincoln and Bunn streets southwest to Highland Park Golf Course.
The new sewer line required the excavation of a 3,000-foot-long tunnel, work undertaken by "human moles" equipped with handheld compressed-air shovels. Seen here is Frank Gardner, who worked on the project for a subcontractor.